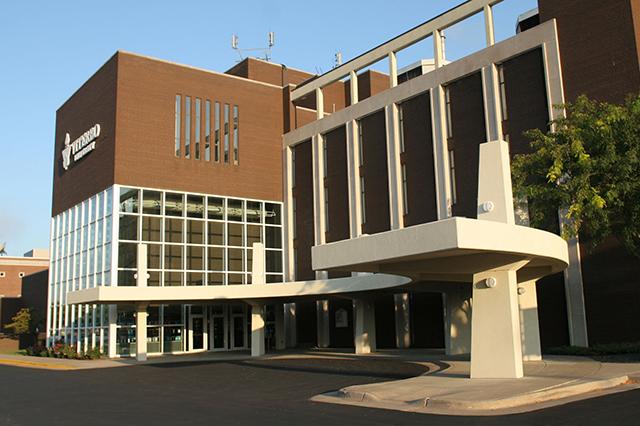 Feb. 1, 2023
Contact Rick Kyte at 608-796-3704 or rlkyte@viterbo.edu or Jill Miller at 608-796-3615 or jmmiller@viterbo.edu
VITERBO UNIVERSITY LEADERSHIP AT NOON SERIES TO CONTINUE WITH BIG BROTHERS BIG SISTERS EXECUTIVE DIRECTOR JEANNE MEYER FEB. 15
LA CROSSE, Wis. – Jeanne M. Meyer, executive director of Big Brothers Big Sisters of the 7 Rivers Region, will speak as part of the Viterbo University Leadership at Noon series Wednesday, Feb. 15 in the Fine Arts Center FSPA Lobby.
Bringing more than 26 years of executive leadership experience at small and large nonprofit organizations to Big Brothers Big Sisters of the 7 Rivers Region when she was hired in July 2022, Meyer's passion is finding ways to make communities a safer and healthier place to live and thrive. She is an advocate for public and community service and has served on several boards and committees focused on improving the lives of at-risk children, individuals, and families. Meyer has earned a reputation as a visionary leader who approaches even the most difficult and complex challenges with unfailing perseverance and commitment to success.
Big Brothers Big Sisters of the 7 Rivers Region has been bringing life-changing mentorships to youth in the region since 1969. Today the organization serves more than 100 children each year in both Wisconsin and Minnesota. Its mission is to "create and support one-to-one mentoring relationships that ignite the power and the promise of youth."
Meyer's presentation starts at 12:20 p.m., but attendees are invited to come at noon for a complementary cup of soup and bread at noon. Audience members are also welcome to bring their own lunch.
No tickets are required. Parking is available in any Viterbo parking lot and a parking pass is not required during Leadership at Noon events. The presentations will not be recorded or live-streamed.
The Leadership at Noon series is sponsored by the D.B. Reinhart Institute for Ethics in Leadership and the Dahl School of Business at Viterbo University. For a complete schedule of Ethics Institute events, visit www.viterbo.edu/ethics.
-30-