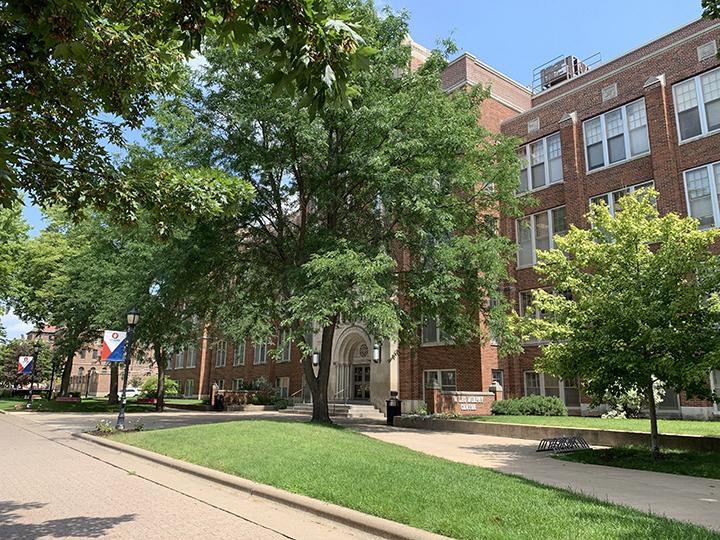 Dec. 7, 2022
Contact Ryan Thibodeau at 608-796-3015 or rmthibodeau@viterbo.edu
VITERBO UNIVERSITY AND WISCONSIN TECHNICAL COLLEGE SYSTEM ANNOUNCE NEW 3+1 BUSINESS PROGRAM ARTICULATION AGREEMENT
LA CROSSE, Wis. – Viterbo University and the Wisconsin Technical College System have announced a new articulation agreement that will allow students who have earned an Associate of Applied Science Business Management to transfer up to 90 credits to the fully online Viterbo University Business Leadership program and earn a bachelor's degree in as little as one year.
The agreement gives students the flexibility to transfer immediately following completion of their AAS in business management or continue to take courses through any WTCS institution and transfer up to 90 total credits. If a student has previously earned college credit prior to an AAS in business management, those courses could apply toward the 90 total credits. Participants are required to complete as few as 30 credits at Viterbo University.
"We are excited to continue to grow our partnership with the Wisconsin Technical College System that gives students additional opportunities to continue their education," said Ryan Thibodeau, director for transfer and adult admissions at Viterbo. "We want students to know we value their college experience and want to reward the proper credit so they aren't spending additional time and money on a quality education."
For more information about this program, visit https://www.viterbo.edu/registrar/transfer-viterbo-university.
-30-