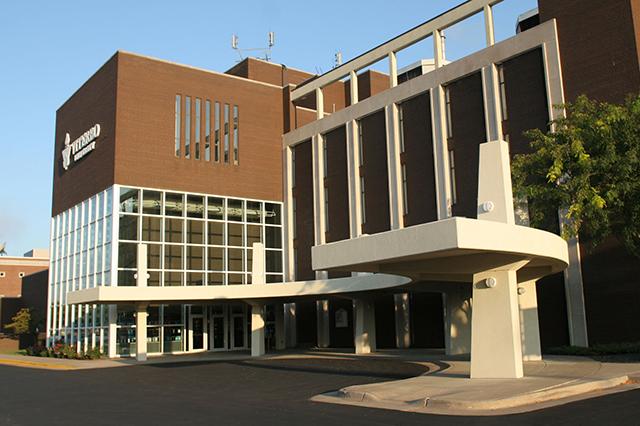 March 16, 2023
Contact Mary Ellen Haupert at 608-796-3770 or mehaupert@viterbo.edu
VITERBO OUT OF OUR MINDS CHAMBER MUSIC SERIES TO CONCLUDE WITH "WHERE THE WINDS BLOW" MARCH 25
LA CROSSE, Wis. – The final concert of the Viterbo University Out of Our Minds Chamber Series will feature the talents of soprano Ann Schoenecker, horn player Thomas Hunt, and pianist Mary Ellen Haupert. Their program, "Where the Wind Blows," will be performed in the Fine Arts Center Nola Starling Recital Hall at 7:30 p.m. Saturday, March 25. The concert is free and open to the public.
Schoenecker is no stranger to Viterbo University stages. Her vibrant and flexible soprano voice has been heard in solo recitals in the Recital Hall, as well as in the Main Theater. She is a professor of music at Viterbo where she has taught diction, song literature, vocal pedagogy, and voice. Hunt has performed with the Essen Philharmonic, the Camerata Academica Salzburg, Chicago Lyric Opera, and many other world-class ensembles.
The inspiration for "Where the Wind Blows" can be found in the poetry for the two works scored for soprano, horn, and piano. Schubert's Auf dem Strom (On the River) is a setting of a poem by Ludwig Rellstab that pays tribute to Ludwig van Beethoven. The rushing river carries a mournful farewell, while the "tempest blows cold across the grey, angry sea." Berlioz's Le jeune Pâtre Breton describes the unrequited call of a young shepherd "against a savage wind - through my fingers, my mouth." The horn lends a pastoral quality to both works that is fitting for the early weeks of spring. Other works on the program include Poulenc's 1927 song cycle Airs chantés, Mozart's Exsultate, jubilate, Mary Ellen Haupert's Where Mittens Disappear, and a few of Ann Schoenecker's favorite musical theater pieces.
There will be a free will offering to cover artist fees and marketing expenses.
-30-