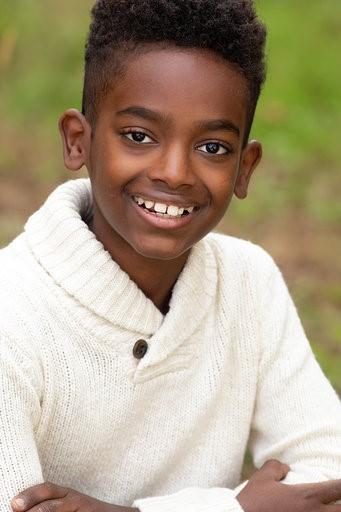 Oct. 19, 2020
Contact Rick Kyte at 608-796-3704 or rlkyte@viterbo.edu or Jill Miller at 608-796-3615 or jmmiller@viterbo.edu
VITERBO LEADERSHIP AT NOON SERIES TO CONTINUE WITH LA CROSSE CROCHET PRODIGY JONAH LARSON OCT. 27
LA CROSSE, Wis. – Famous 12-year-old crochet prodigy Jonah Larson of La Crosse will share his story as part of the Leadership at Noon Series at Viterbo University Tuesday, Oct. 27 on Facebook Live.
Larson is the author of Hello, Crochet Friends! and Giving Back Crochet and the founder of Jonah's Hands, LLC. Of all his accomplishments, he is most proud of the philanthropic work he has funded, including the first Jonah's Hands Library in Ethiopia in the rural village where he was born. He also built those same children a science lab and is currently raising money to fill the science lab with the equipment it needs.
Larson has won hundreds of awards for his crochet pieces and designs and he speaks nationally about doing what makes you happy and the importance of inclusivity. His famous phrase is "Crochet Brings the World Together One Stitch At a Time." His story has been featured in hundreds of articles including in the New York Times, The Times of London, Forbes, Oprah magazine, People and USA Today. He has appeared on numerous programs, including the Today Show,Little Big Shots with Melissa McCarthy, The Kelly Clarkson Show and Pickler & Ben. He most recently landed a position as a regular correspondent on The Drew Barrymore Show.
The Leadership at Noon series is sponsored by the D.B. Reinhart Institute for Ethics in Leadership and the Dahl School of Business at Viterbo University. Go to the Viterbo Ethics Institute Facebook page to view the presentation. A Facebook account is not required. For a full schedule of D.B. Reinhart Institute for Ethics in Leadership events, visit www.viterbo.edu/ethics.
-30-