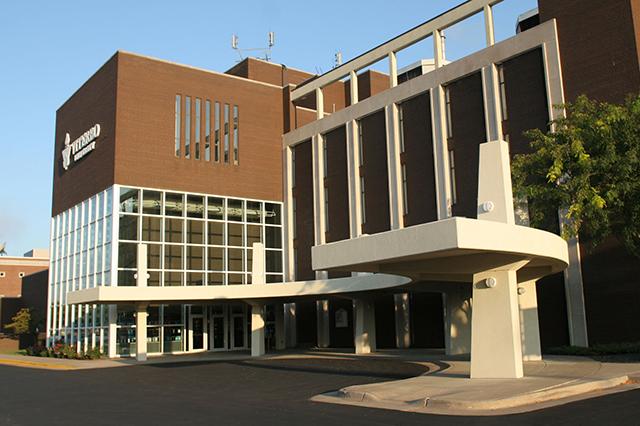 Nov. 20, 2020
Contact Jen Roberdeau at 608-796-3738 or jaroberdeau@viterbo.edu
VITERBO FINE ARTS CENTER TO CANCEL PUBLIC PERFORMANCES THROUGH JUNE 30
LA CROSSE, Wis. – The Viterbo University Fine Arts Center will delay holding university-sponsored public performances, including Bright Star and NexStar Season performances, through June 30, 2021 due to the COVID-19 pandemic.
Earlier this summer, the Fine Arts Center announced the postponement or cancelation of events happening through the end of 2020 and had hoped to resume events early in 2021, but given the current spread of COVID-19 in the La Crosse area, it will not be safe to host public performances.
This decision will result in the cancelation of the performances of Night Fever: A Tribute to the Bee Gees (scheduled for Jan. 21), Goitse (scheduled for March 1), Jim Witter's The Long and Winding Road (scheduled for March 11), and Les Ballets Trockadero de Monte Carlo (scheduled for April 13). Anyone who has tickets for these events will receive a refund check in the mail from the Fine Arts Center in the coming weeks.
"As eager as we are to welcome patrons back to the Fine Arts Center, it is not safe to do so at this time," said Jen Roberdeau, director of public engagement and marketing for the Fine Arts Center. "Our first priority is the safety and well-being of our patrons as well as university students and employees, and we will continue to heed the advice of local healthcare professionals and limit group activities and gatherings."
Information about future events will be shared via email and mail, as well as on the Fine Arts Center's web page and social media pages. "We will continue to monitor the public health situation in La Crosse and make adjustments to future plans as needed," said Roberdeau.
The Fine Arts Center will continue to develop strategies to help ensure the safety of patrons upon reopening, including enhanced cleaning protocols, hand sanitizer stations, physical distancing measures, and traffic flow patterns to ensure the safest possible experience for all patrons. Staff of the Fine Arts Center will rigorously follow the recommendations of university officials, the La Crosse County Health Department, and the Centers for Disease Control and Prevention to provide the safest possible environment.
For more information, contact the Viterbo box office at 608-796-3100 or visit www.viterbo.edu/fac.
-30-