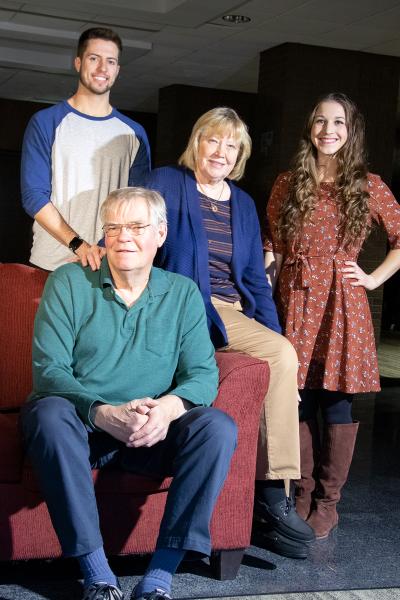 Elizabeth Pankratz came out of a small northern Wisconsin town near Lake Superior with big plans. Her graduating class at Mellen High School had 16 students, but she had bigger things in her sights — a career as a nurse in a much larger city.
"Once I decided on nursing, I knew I wanted a four-year school that had great facilities, a really good graduation rate, and excellent job placement after graduation," Pankratz said, explaining how she settled on Viterbo University as the place to prepare for her nursing career.
Pankratz has been the beneficiary of several scholarships, and as she bears down on graduation in May 2020, she is able to keep her focus on her studies, thanks to the Kenneth and Sharron Ring Nursing Scholarship she received this year.
"It kind of feels like there are people out there who care about our education and care enough about me as a student to help me. It feels really wonderful that they see me as valued," said Pankratz, who works very hard at her studies on top of working part-time as a CNA in Sparta. "It was so nice to have that recognition and get the help that I need. Scholarships give me more leeway to focus on school."
Although the money from scholarships means she can put in fewer hours at work and still make ends meet, Pankratz said the generosity of her benefactors inspires her to go the extra mile with her school work.
"I naturally work hard, but scholarships kind of make me feel I need to be even more accountable to make sure I'm worthy of the support," Pankratz said.