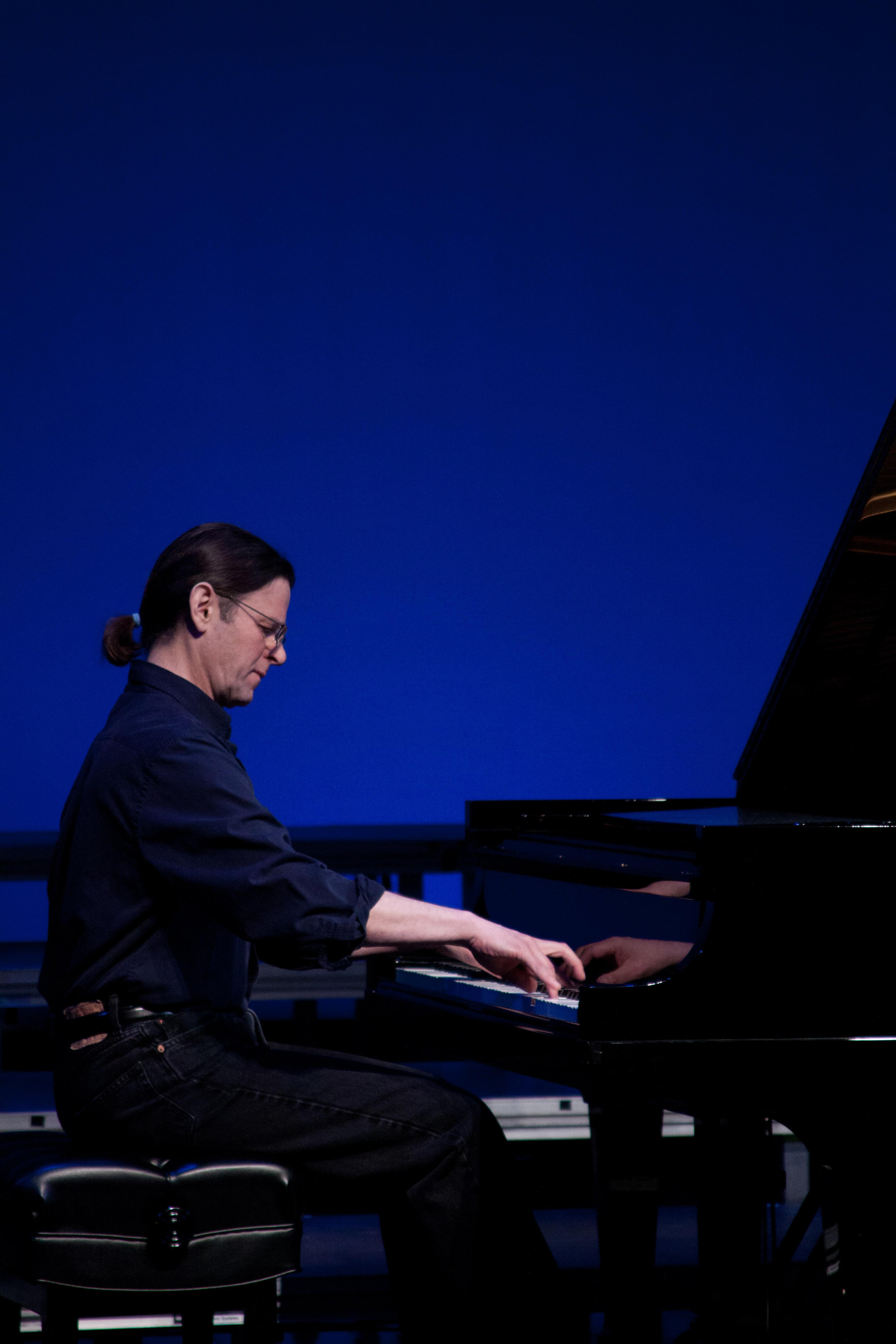 Sept. 8, 2022
Contact Anthony Slaby at 608-796-3042 or aaslaby@viterbo.edu
PIANIST DAVE MARCK AND FRIENDS TO PRESENT FREE CONCERT THE SONG IS YOU: CELEBRATING THE MUSIC OF JEROME KERN AT VITERBO SEPT. 14
LA CROSSE, Wis. – New York pianist and La Crosse native Dave Marck presents the free concert The Song is You: Celebrating the Music of Jerome Kern at 7:30 p.m. Wednesday, Sept. 14 in the Viterbo University Fine Arts Center Main Theatre.
The concert will include All the Things You Are, I'm Old Fashioned, Yesterdays, and other classic songs. Marck will be joined by longtime colleagues Greg Balfany on saxophone, Karyn Quinn on bass, and Rich MacDonald on drums.
"We will be playing familiar and beautiful tunes many with unique twists," Marck said. "The audience will also enjoy dear friends sharing music they love with people they love. The camaraderie and warmth will be palpable."
Marck spends much of the year in New York, where he is an acclaimed jazz pianist. He returns to La Crosse each year to visit friends and family and to perform in the area.
The concert is sponsored by the Bob and Jean Marck Family Gift of Music and the La Crosse Community Foundation Ambrosius Fund. The Marck Family Gift of Music was created in memory of Marck's parents, Bob and Jean, to support free, live music events in the community. Marck looks forward to carrying on his parents' goal of making community connections while having a great deal of fun.
Doors will open at 7 p.m., and seating is first-come, first-served. This is not a ticketed event. For more information, call the Viterbo Box Office at 608-796-3100.
-30-