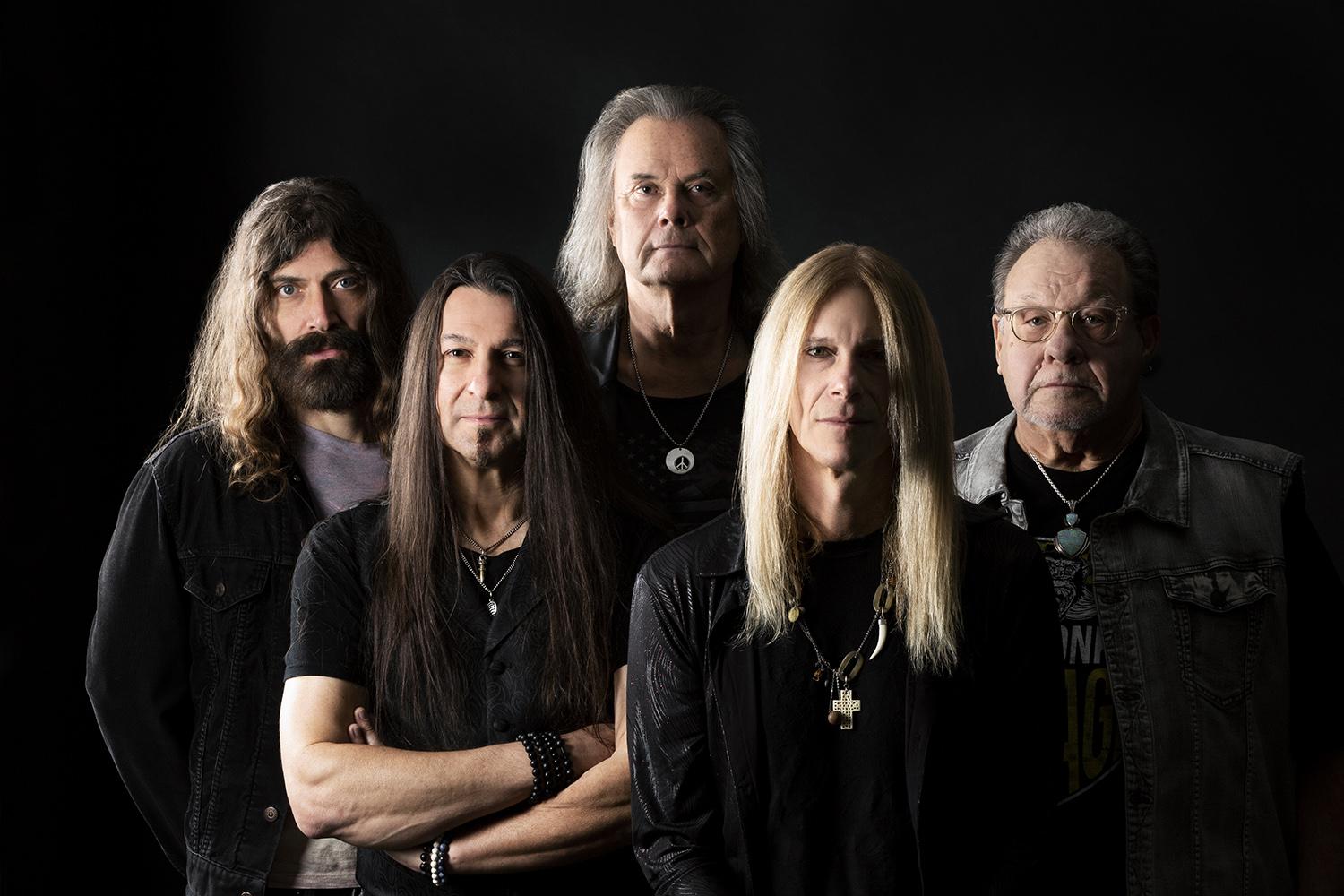 March 17, 2023
Contact Dillon McArdle at 608-796-3730 or dtmcardle@viterbo.edu
LEGENDARY CANADIAN ROCK BAND THE GUESS WHO TO PERFORM AT VITERBO UNIVERSITY MARCH 31
LA CROSSE, Wis. – Rock to American Woman, No Sugar Tonight, Clap for the Wolfman, These Eyes, and many more classic hits as legendary Canadian band The Guess Who performs at 7:30 p.m. Friday, March 31 in Viterbo University Fine Arts Center Main Theatre.
The Guess Who produced 14 singles that have charted on Billboard's Top 40. Although membership in the group has changed through the years, they have remained musically consistent behind the strengths of original founding member Garry Peterson. The Guess Who performance will feature Derek Sharp (lead vocals and guitars), Leonard Shaw (keyboards, flute, sax, and vocals), Michael Staertow (guitars and vocals), Michael Devin (bass guitar and vocals), and Troy Luccketta (drums).
Classic rock radio stations throughout North America have broadened the base of the group's loyal followers to include more of the baby boomer generation to today's teenagers. A typical audience at a concert by The Guess Who will contain fans from 16 to 60 years old. The popularity of band has increased tremendously due to the strength and the highly regarded reputation of their live concerts.
This performance is sponsored by Leighton Broadcasting, Gundersen Hotel & Suites, and FOX 25/48. It is supported in part by a grant from the Wisconsin Arts Board with funds from the State of Wisconsin and the National Endowment for the Arts.
Tickets are $59 for main floor, $55 for lower balcony, and $49 for upper balcony seating, plus taxes and fees. For more information or to order tickets, contact the Viterbo box office at 608-796-3100 or visit www.viterbo.edu/tickets.
-30-