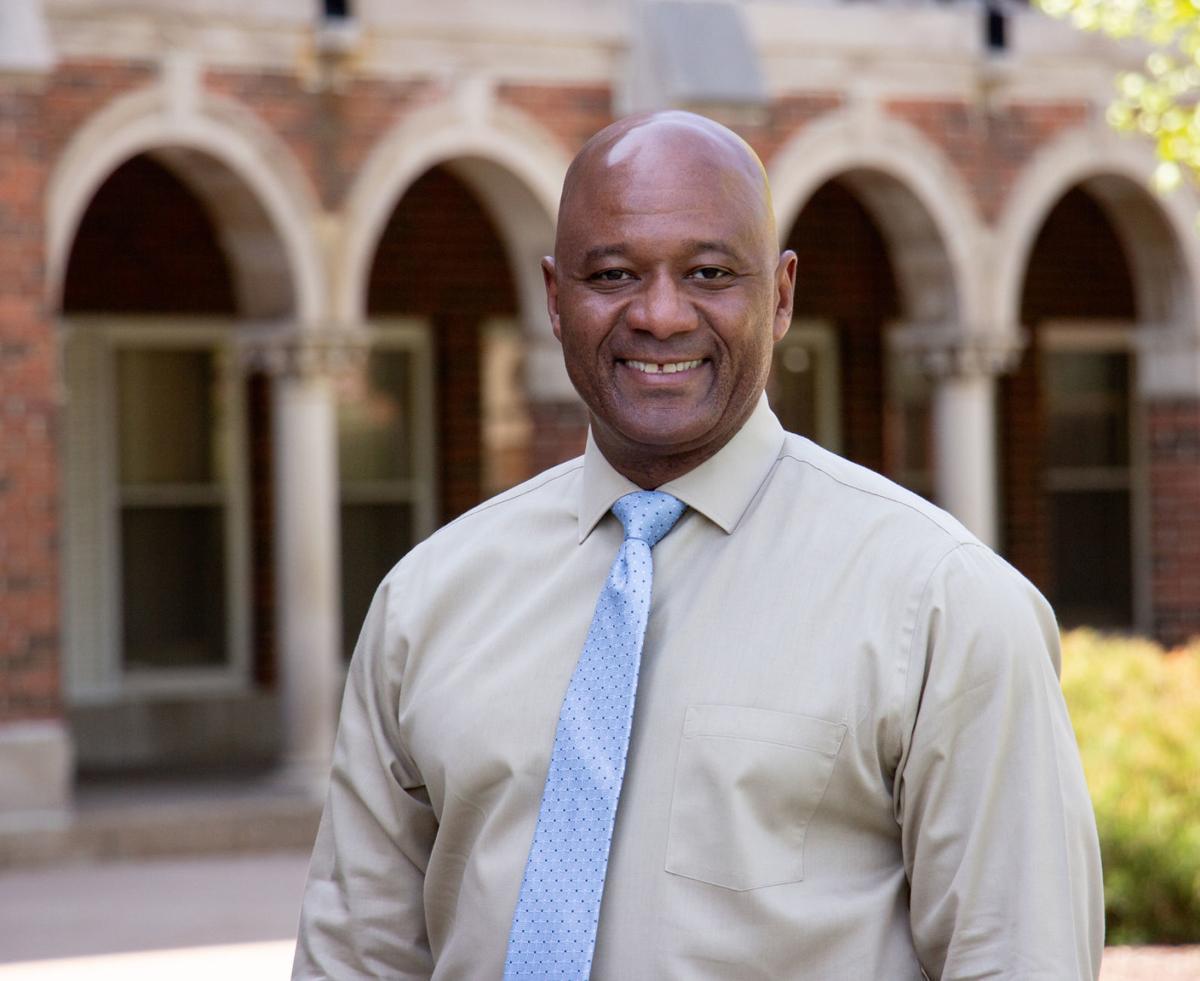 Keith Purnell knew at a young age he wanted a career in the military. He had a strong sense of service to country since most of the men in his family were soldiers.
"It was just a part of who I was," Purnell said.
Purnell enlisted in the U.S. Army in 1981. He would serve 22 years before retiring with the rank of sergeant first class at the end of a distinguished career. During time spent as a drill instructor, he discovered an affinity for serving, teaching, coaching and helping people be their best. These are some of the skills he brings to his current career.
Purnell is Viterbo University's new director of military aligned student support and recruitment. His duties include assisting veterans and their family members throughout their college careers — from the application process and accessing their military education benefits, to working with faculty and academic support services to ensure academic success and retention, to career advising and graduation.
Purnell's hire is part of a larger Viterbo military aligned student programming initiative designed to help military veterans and their family members make a successful transition to college and civilian life. Military aligned students are considered anyone who is currently serving or has previously served on active duty, as a member of the reserves or National Guard, and military spouses or dependents.
"Viterbo University is committed to providing exceptional service to our military veterans and family members who have selflessly given of themselves for the benefit of our nation," Purnell said. "I am very happy to be helping my fellow veterans succeed and make the very most of their Viterbo experience."
Purnell and his family fell in love with the La Crosse area during his last assignment in the Army, as an ROTC instructor at the University of Wisconsin-La Crosse. After retiring from the military and taking a job in the private sector, Purnell earned a degree in accounting from UW-L. He understands exactly the issues today's veteran students and their families face because of his own experience.
"It was scary leaving the service because the myriad of support systems the military provides were now gone," he said. "I doubted whether I could be successful in college, but I discovered it wasn't as difficult as I thought. Veterans have every tool they need to be successful in college. They absolutely do. And I'm here to help them however I can, each step of the way."
Viterbo administrators have the goal of increasing the number of military aligned students at the university by 300 percent over the next five years.
"Military aligned students greatly enrich our campus and it is wonderful to help them achieve their educational goals, whether it be earning a bachelor's, master's, or doctoral degree," said Michelle Kronfeld, vice president for enrollment management.
This position at Viterbo is one of many ongoing veteran support programs at the university, which is designated a Military Friendly School and a Yellow Ribbon School. Examples include a pilgrimage to Assisi, Italy, for veterans led by Viterbo chaplain Fr. Conrad Targonski, OFM, who served 20 years in the U.S. Marine Corps, partnerships with local veterans' organizations, the opportunity for students to participate in the ROTC program, and dedicated space on campus for veterans to meet, study, talk, and relax.
"We are proud to offer a very supportive and engaging environment for veterans and all of our students," said Rick Trietley, vice president for student affairs, who retired from the U.S. Army with the rank of Lieutenant Colonel. "Assisting veterans and military dependents is a great fit with our mission and our Franciscan values. It is a privilege for us to serve those who have so honorably served our nation."