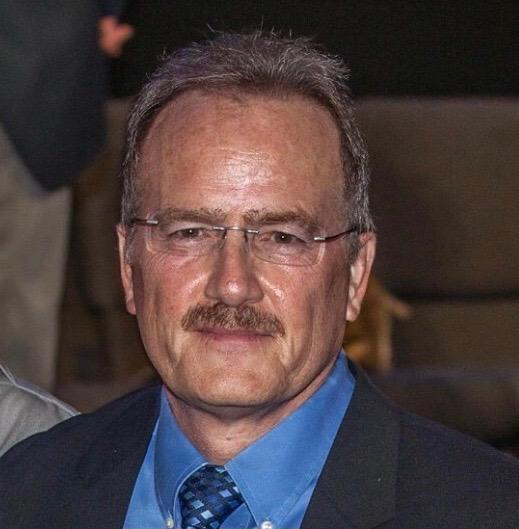 Feb. 28, 2023
Contact Jill Miller at jmmiller@viterbo.edu or 608-796-3097

KEITH CARTER TO PRESENT "A SYSTEMS ENGINEER'S JOURNEY" AT VITERBO UNIVERSITY MARCH 6
LA CROSSE, Wis. – Keith Carter will give a leadership presentation entitled "A System Engineer's Journey" at 12:15 p.m. Monday, March 6 in the Viterbo University Reinhart Center room 134.
Carter will reflect will on his engineering journey and lessons learned throughout his 38 years of systems engineering development of unmanned air vehicles and large-scale systems engineering efforts for the U.S. Government. His insights will cover leadership, management, engineering successes and failures, the history of systems development and some spectacular programs he has worked on throughout his career such as the X-47B unmanned air vehicle.
Carter has been a systems engineer for the Department of the Navy for the past 20 years. His primary focus for the first 10 of those years was on unmanned aviation. Since that time, he has been the Associate Program Executive Officer for Engineering Tactical Aircraft Programs (PEO-T) and then moved into defining Systems of Systems (SoS) Systems Engineering at the Mission capability level. He retired from Department of Defense after 38 years of service in December of 2015 and now provides consulting services in the field of systems engineering and DOD acquisition engineering expertise.
Carter continues to serve as an advocate for engineering education and helped create the Introduction to Systems Engineering course at Viterbo University. He regularly participates in Viterbo University's engineering classrooms via Zoom to lecture and talk with students about his experiences and opportunities in engineering.
This presentation is co-sponsored by Viterbo University's College of Engineering, Letters, and Sciences and the D.B. Reinhart Institute for Ethics in Leadership. It is free and open to the public.
-30-