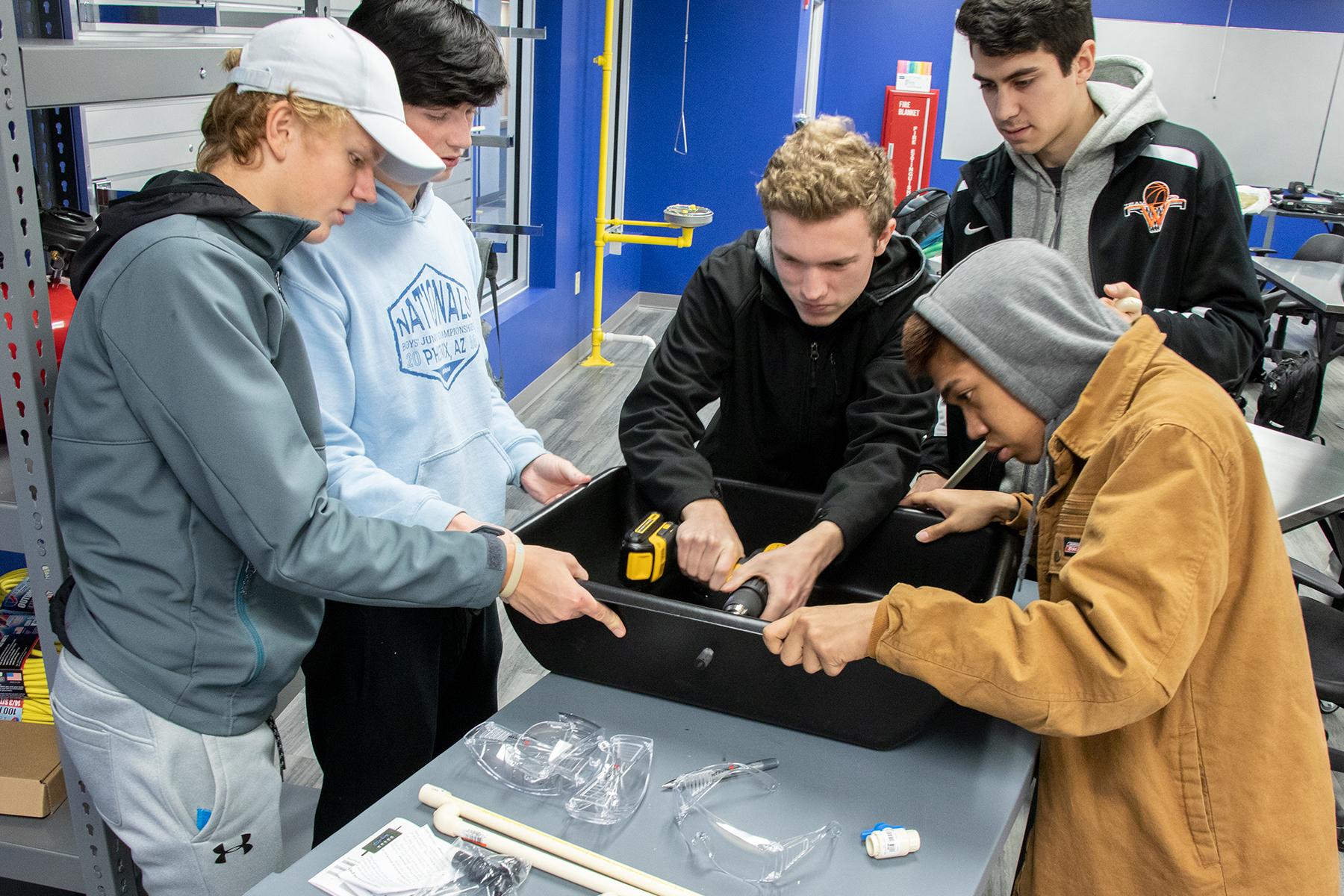 Gregory Cano is from Palatine, Ill., and has dreamed of becoming an engineer since he was a high school freshman.
Cano is now a sophomore engineering major at Viterbo University and is well on the way to making that dream a reality. He hopes to eventually work in mechanical engineering, but is enjoying the broad focus of his engineering studies at Viterbo.
"I like project-based work, where you can work toward goals together with other students, and improve your communication skills," he said. "That's exactly what Viterbo is offering. It's a general engineering degree, where you can focus on whatever kind of engineering you're interested in, while also getting a broader knowledge base."
Cano remembers feeling at home at Viterbo almost as soon as he set foot on campus for the first time.
"I met some of the engineering professors and right away, I could tell they were definitely passionate to have me here," he recalled.
Cano was looking for a university that would give him the opportunity to play basketball and one that had a good engineering program. Viterbo met both of those requirements and he quickly settled in, playing on the basketball team, and enjoying exploring La Crosse for the first time.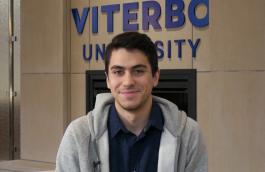 "I had never been to La Crosse before I came to Viterbo but it's been great," he said. "It's very tight-knit but it also has that feeling of a bigger city and there's lots to do."
Last summer, Cano secured an internship at J.F. Brennan, a construction, environmental services, and harbor management company based in La Crosse. He said the engineering faculty helped him secure the position, which has given him hands-on experience in the field in which he wants to work.
"I definitely saw a lot of the things I'd learned at Viterbo in the work environment," he said.  "Getting that experience has been really good for me."
After completing the summer internship, the company asked Cano if he'd stay on as their project engineering intern.
"When it's not basketball season I work with them, they just ask me to come in whenever I can," he said, adding that the experience has helped to make him feel prepared for life after graduation.
Back in the classroom, Cano said he's developed good relationships with his professors, who from the start have helped to lay out a plan to get him to graduation in four years, and define the career path he hopes to follow.
"Viterbo's class sizes are smaller, so you get more attention, and you are able to communicate easier with professors and other people; that pushes you to be the best that you can be, compared to a larger class size, where you could get left behind," he said.
Viterbo's campus is somewhere Cano said he always feels safe, and welcome, and he appreciates how the university puts a strong emphasis on its values.
"Becoming a better person along with getting an education is very important to me," he said.