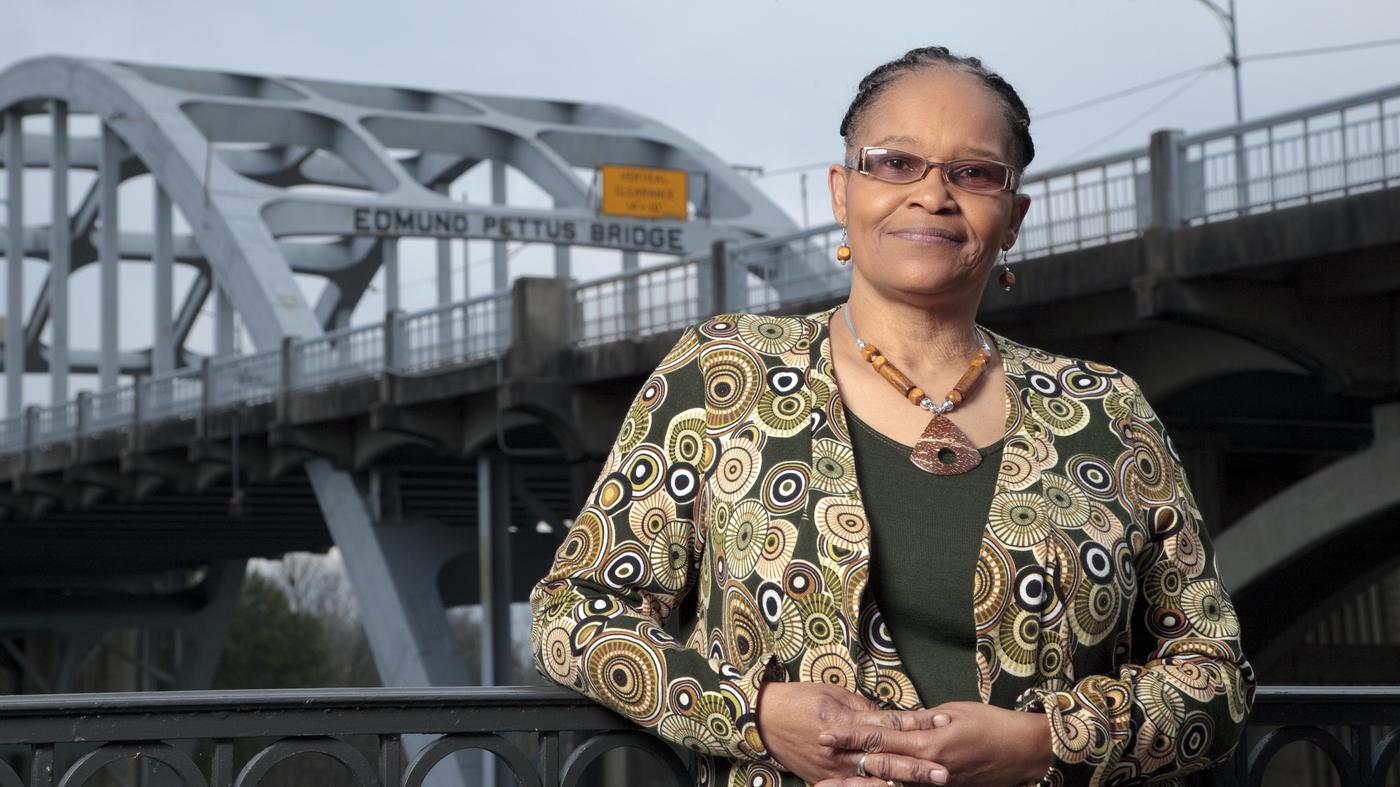 Jan. 9, 2020
Contacts: Keith Knutson at 608-796-3496 or kaknutson@viterbo.edu
Thomas Harris at 608-780-7153 or tharris@uwlax.edu
Shaundel Spivey at 414-759-4017 or sspivey@lacrossesd.org
Eric Weinberg at 608-796-3045 or egweinberg@viterbo.edu
FAMED CIVIL RIGHTS MARCHER LYNDA BLACKMON LOWERY TO PRESENT "HISTORY: PAST, PRESENT, AND FUTURE" AT THE LA CROSSE COMMUNITY ANNUAL DR. MARTIN LUTHER KING JR. CELEBRATION AT VITERBO UNIVERSITY JAN. 20
LA CROSSE, Wis. – Famous civil rights marcher and activist Lynda Blackmon Lowery will present the keynote address "History: Past, Present, and Future" at the La Crosse Community Annual Dr. Martin Luther King Jr. Celebration at 7 p.m. Monday, Jan. 20 in the Viterbo University Fine Arts Center Main Theatre.
Blackmon Lowery began her civil rights activism as a child in the early 1960s. She was on the front lines of the struggle in Alabama, marching on "Bloody Sunday," "Turn Around Tuesday," and was the youngest marcher to walk every step of the successful march from Selma to Montgomery in 1965. On "Bloody Sunday" March 7, 1965, Blackmon Lowery and other marchers were beaten on the Edmund Pettus Bridge. She needed 35 stitches as a result of her injuries.
A much sought-after speaker, Blackmon Lowery has presented at conferences across the country. She is a graduate of the College of Staten Island and recently retired from Cahaba Mental Health as a senior case manager. She is a lifelong worshiper at the African Methodist Episcopal Church.
The La Crosse Community Annual Dr. Martin Luther King Jr. Celebration is free and open to the public. A donation of a nonperishable food item for the Hunger Task Force is encouraged. The doors open at 6:15 p.m. and seating is limited.
The event will also feature musical performances by Viterbo's Concert Choir, Dodie Whitaker, and some La Crosse youth.
The MLK Leadership Award, which honors extraordinary contributions to the La Crosse community that demonstrate Dr. King's legacy of positive change from generation to generation, will be presented. This year's award recipient is Tracy Littlejohn, the homeschool coordinator for the Ho-Chunk National La Crosse Youth and Learning Center. 
The Lynda Lowry Student Leadership Award will be presented to Onalaska High School student Jonah Harlan.
New this year is the Martin Luther King Jr. Drum Major Legacy Award, which derives its name from Dr. King's 1968 "The Drum Major Instinct" speech. Dr. King discussed the "drum major instinct" everyone has—to lead and serve, not to be first in praise, but "first in love." The award will be presented to Irving Balto.
Carolyn Bostrack, program manager of La Crosse's Gundersen Health System Cancer Center, will serve as mistress of ceremonies.
This event is organized by the La Crosse Community Annual Dr. Martin Luther King Jr. Celebration Committee, co-sponsored by a wide variety of community organizations, and hosted by Viterbo University. Lynda Blackmon Lowery's appearance is co-sponsored by the D.B. Reinhart Institute for Ethics in Leadership at Viterbo University. The event is held each year to honor the legacy of America's civil rights hero and icon.
-30-