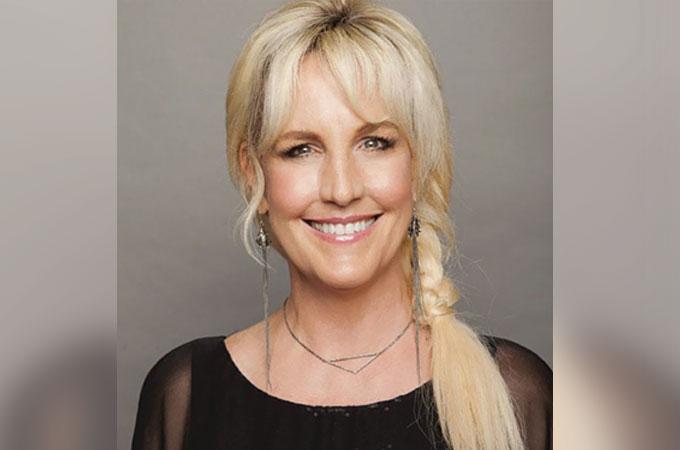 March 15, 2022
Contact Rick Kyte at 608-796-3704 or rlkyte@viterbo.edu or Jill Miller at 608-796-3615 or jmmiller@viterbo.edu
ERIN BROCKOVICH TO SPEAK AT VITERBO UNIVERSITY MARCH 24 
LA CROSSE, Wis. – Erin Brockovich will present "What's in Our Drinking Water" at 7 p.m. Thursday, March 24 in the Viterbo University Fine Arts Center Main Theatre. The event will also be streamed on Facebook Live at https://www.facebook.com/viterboethics.
Brockovich is a consumer advocate and environmental activist who, despite her lack of education, was instrumental in building a case against Pacific Gas & Electric involving the groundwater contamination of Hinkley, Calif. in 1993. Her story was made famous with the release of the highly popular film Erin Brockovich, in which she was played by Julia Roberts. Roberts won the Oscar for Best Actress for her performance. Brockovich's exhaustive investigation uncovered that Pacific Gas & Electric had been poisoning Hinkley's water for over 30 years. It was through Brockovich's unwavering tenacity that PG&E was exposed for leaking toxic chromium 6 into the groundwater. This poison affected the health of the population of Hinkley. In 1996, as a result of the largest direct-action lawsuit of its kind, spearheaded by Brockovich and Ed Masry, the utility giant was forced to pay out the largest toxic tort injury settlement in U.S. history: $333 million in damages to more than 600 Hinkley residents.
Today Brockovich uses her notoriety to spread positive messages of personal empowerment and to encourage others to stand up and make a difference. As president of Brockovich Research & Consulting, she is currently involved in numerous environmental projects worldwide.
This presentation is part of the D.B. Reinhart Institute for Ethics in Leadership Spring lecture series and the inaugural The Agnes W.H. Tan Science Symposium. It is free and open to the public. Wearing a mask is recommended at Viterbo University. No tickets are necessary, but seating is limited. 
For a full schedule of D.B. Reinhart Institute for Ethics in Leadership events, visit www.viterbo.edu/ethics.
-30-