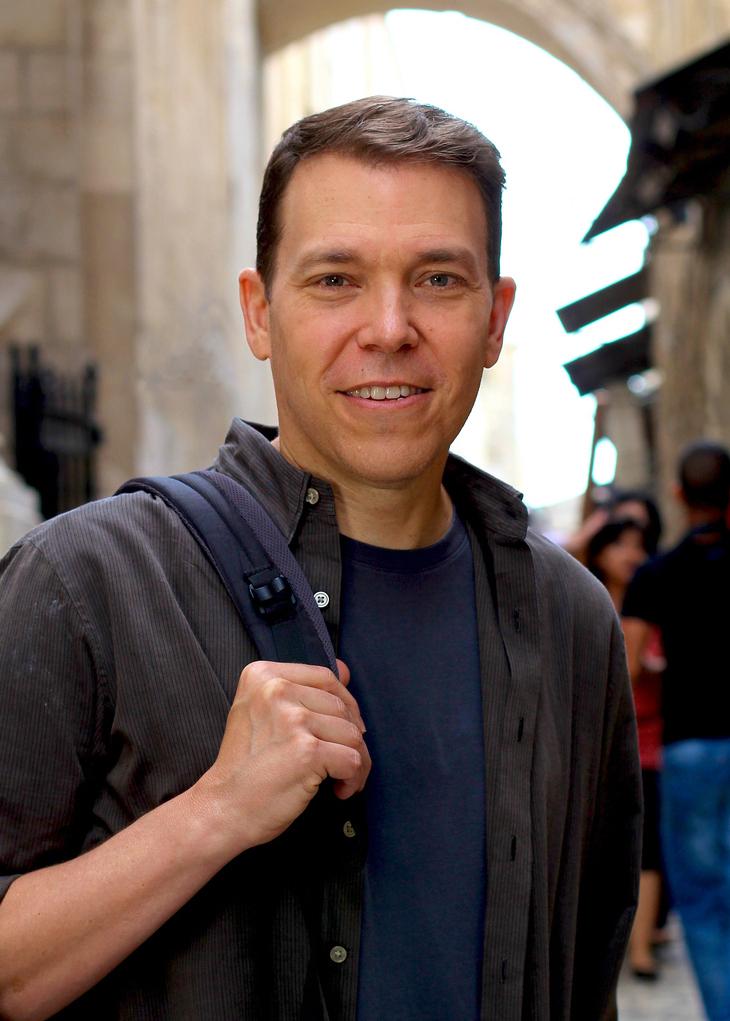 Sept. 29, 2020
Contact Rick Kyte at 608-796-3704 or rlkyte@viterbo.edu or Jill Miller at 608-796-3615 or jmmiller@viterbo.edu
POPULAR BEST SELLING AUTHOR BRUCE FEILER TO CONTINUE VITERBO D.B. REINHART INSTITUTE FOR ETHICS IN LEADERSHIP VIRTUAL FALL LECTURE SERIES OCT. 13
LA CROSSE, Wis. – Author of six consecutive bestselling books including The Secrets of Happy Families and The Council of Dads Bruce Feiler will speak as part of the Viterbo University D.B. Reinhart Institute for Ethics in Leadership virtual Fall Lecture Series at 7 p.m. Tuesday, Oct. 13 on Facebook Live.
Feiler is considered one of America's most popular voices on contemporary life and for more than a decade, he has explored the intersection of families, relationships, health, and happiness. The Secrets of Happy Families collects best practices from some of the country's most creative minds. The book was featured on Good Morning America and The Today Show and excerpted in the Wall Street Journal, New York Times, and Parade. The Council of Dads describes how, faced with one of life's greatest challenges, he asked six friends to support his young daughters. The book was profiled in People, USA Today, and Time and was the subject of a CNN documentary hosted by Dr. Sanjay Gupta. It is also the inspiration for the television show Council of Dads on NBC.
Feiler's new book, Life Is in the Transitions: Mastering Change at Any Age, describes his journey across America, collecting hundreds of life stories, exploring how people can navigate the growing number of life transitions with greater purpose and skill.
Go to the Viterbo Ethics Facebook page to view the presentation. A Facebook account is not required. For a video message from Feiler to Viterbo students and for the full schedule of D.B. Reinhart Institute for Ethics in Leadership events, visit www.viterbo.edu/ethics.
-30-