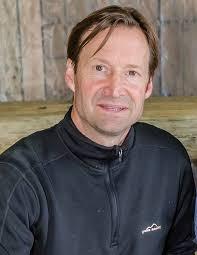 Nov. 6, 2019
Contact Rick Kyte at 608-796-3704 or rlkyte@viterbo.edu
ARCHITECT AND BUILDER ROALD GUNDERSEN TO CONTINUE VITERBO UNIVERSITY LEADERSHIP AT NOON SERIES NOV. 19
LA CROSSE, Wis. – Architect and builder Roald Gundersen will speak as part of the Leadership at Noon series from noon–1 p.m. Tuesday, Nov. 19 in the Viterbo University Fine Arts Center FSPA Lobby.
A native of La Crosse who lives in Madison, Gundersen founded Wholetrees Structures in 2007. WholeTrees Structures provide pre-engineered wood components made from unmilled round timbers, an abundant byproduct of sustainable forest management. The company's engineered products include columns, beams, and truss assemblies as sustainable and aesthetic alternatives to steel, concrete, or milled lumber. The mission of the business is to "improve the economic viability amongst forests and woodland communities, while creating a restorative model for the commercial construction industry."
Today Gundersen works with the company on a variety of projects, including his design and construction of Myrick Park Center and the Riverside Park band shell in La Crosse.
All Leadership at Noon series events are held from noon–1 p.m. in the Fine Arts Center FSPA Lobby and are free and open to the public. Audience members are welcome to bring their own lunch or purchase a boxed lunch for $5. The Leadership at Noon series is sponsored by the D.B. Reinhart Institute for Ethics in Leadership and the Dahl School of Business at Viterbo University. For a complete schedule of Ethics Institute events, visit www.viterbo.edu/ethics.
-30-