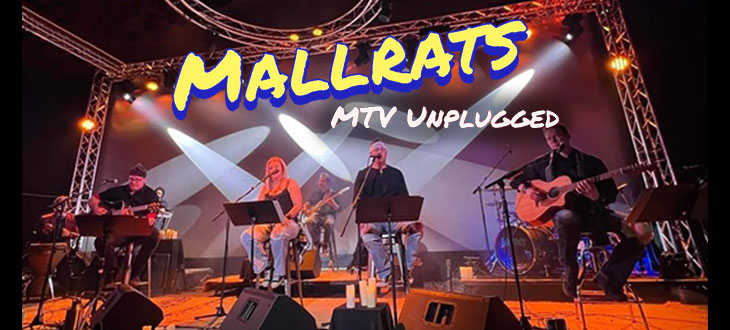 WEBER CENTER SERIES
MALLRATS PRESENTS MTV UNPLUGGED
Saturday, Jan. 20, 2024 at 7:30 p.m.
Weber Center for the Performing Arts–Lyche Theatre
$30 (plus taxes and fees)
Rush Tickets Available
Mallrats has put together the ultimate '90s date night performance that will take audiences back to the time when Ross and Rachel ruled the TV, grunge ruled the radio and MTV actually played music.  
MTV Unplugged was a television series that showcased the biggest musical artists of the '90s. These musical performances were filmed and recorded in front of small audiences and as the title implies, the bands played acoustic instruments. The sparse stage set-ups, subdued lighting, and acoustic arrangements made for some of the most memorable live performances of the decade.  
Mallrats Presents: MTV Unplugged will capture all the essence and nostalgia of the best of those shows: the stage, the lighting, the vibe, and most importantly, the music. Mallrats will perform songs from some of the biggest acts that performed on Unplugged including Eric Clapton, Alanis Morisette, Pearl Jam, Nirvana, and many others.