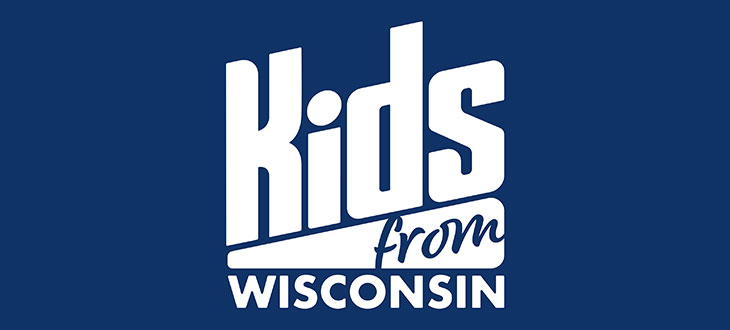 SPECIAL PRESENTATION 
KIDS FROM WISCONSIN
55TH ANNIVERSARY STAR STRUCK TOUR
Saturday, July 15 at 7 p.m.
Weber Center for the Performing Arts–Lyche Theatre
$16 (plus taxes and fees)
The iconic Kids from Wisconsin are rolling out the red carpet for their 55th summer season of musical excellence. You're sure to be "Star Struck" as they pay homage to our nation's famous awards shows that celebrate accomplishments from the stage, screen, and beyond. Mega-popular, award-winning artists are featured in the troupe's celebratory season with musical selections from Broadway's Tony Awards, Hollywood's Oscars, to top performers from the Grammy Awards. 
The Kids from Wisconsin's STAR STRUCK Tour will bring these sensations, and much more, to life in their high-powered two-hour Broadway style production for families and audiences of all ages. This elite troupe, consisting of Wisconsin's most talented 15-to 20-year-olds, is the country's only pre-professional organization of its kind.
The Tour includes Viterbo University Conservatory for the Performing Arts students Connor Martin, Reagan Kettner, Tyler Curtain, Zachary Sullivan, Zachary Lichner, Makalya Taylor, Kayden Kloehn, Emily Zeller, and Lou Xiong.
Help "Stuff the Bus"
Kids from Wisconsin and the Viterbo Fine Arts Center are partnering with Feeding Wisconsin and the Wafer Food Pantry in La Crosse to "stuff the bus" with non-perishable food items on Saturday, July 15 from 3–7:30 p.m. at the Weber Center for the Performing Arts. The greatest needed items are canned proteins (tuna, chicken, beef stew, peanut butter), soups, breakfast items, and hygiene/personal care items (shampoo, soap, dish soap, laundry detergent, toothpaste, deodorant).