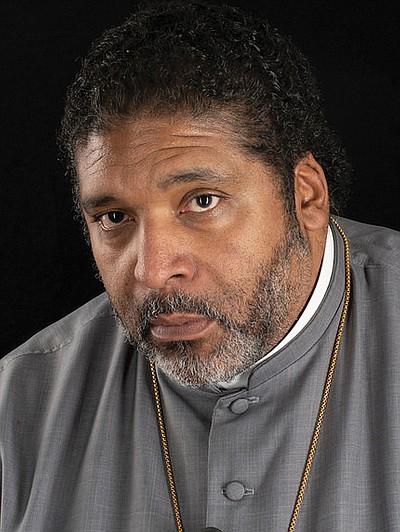 Rev. Dr. William Barber II is co-chair of the Poor People's Campaign: A National Call for Moral Revival, a movement launched by Martin Luther King Jr. in 1968 that strives to gain economic justice for all Americans. He is also the president and senior lecturer of Repairers of the Breach, architect of the Moral Monday Movement, and pastor of Greenleaf Christian Church (Disciples of Christ).
A highly sought-after speaker, Barber has presented at hundreds of national and state conferences, including the 2016 Democratic National Convention. He is a visiting professor of public theology and activism at Union Theological Seminary and is a senior fellow at Auburn Seminary. Barber is regularly featured in media outlets including MSNBC, CNN, New York Times, Washington Post, and The Nation. He is the 2015 recipient of the Puffin Award and the Franklin D. Roosevelt Four Freedoms Award, a 2018 MacArthur Foundation Fellowship award recipient, and he is one of the 2019 recipients of the North Carolina Award, the state's highest civilian honor.
Go to the Viterbo University Facebook page to view the presentation. A Facebook account is not required. For a full schedule of D.B. Reinhart Institute for Ethics in Leadership events, visit www.viterbo.edu/ethics.
This lecture is part of the Annual Martin Luther King Jr. Celebration.