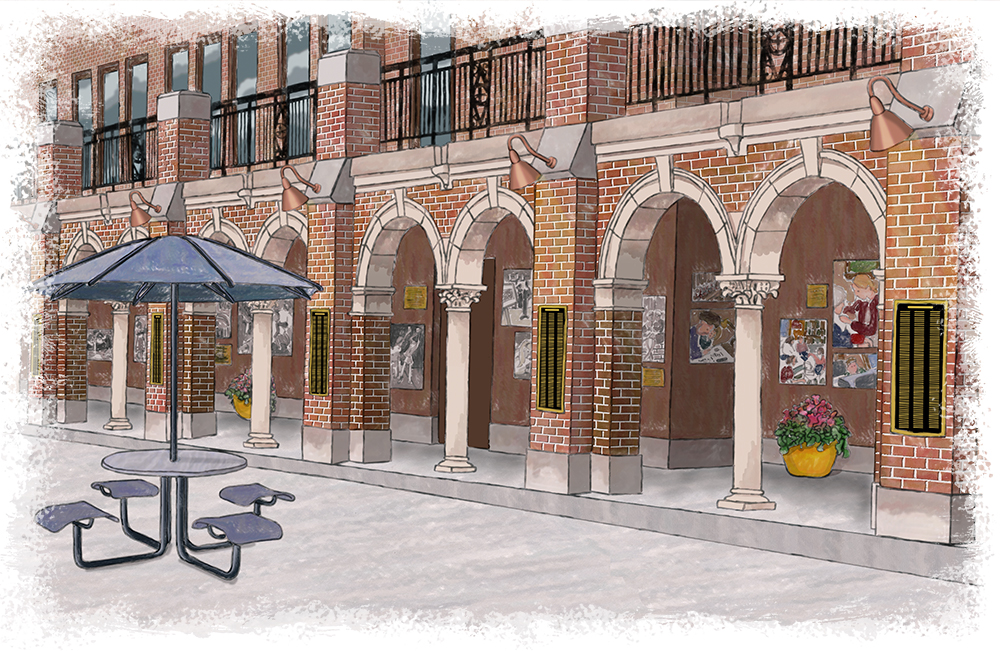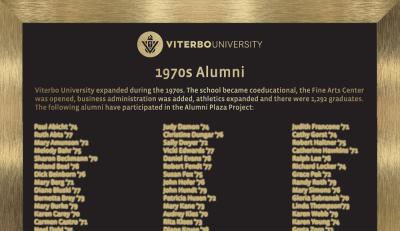 The Murphy Center Alumni Plaza will include installation of alumni plaques (pictured at right), installation of improved lighting, landscaping and other improvements, and tables with umbrellas outside the portico to make it a welcome area for visitors (pictured above).
---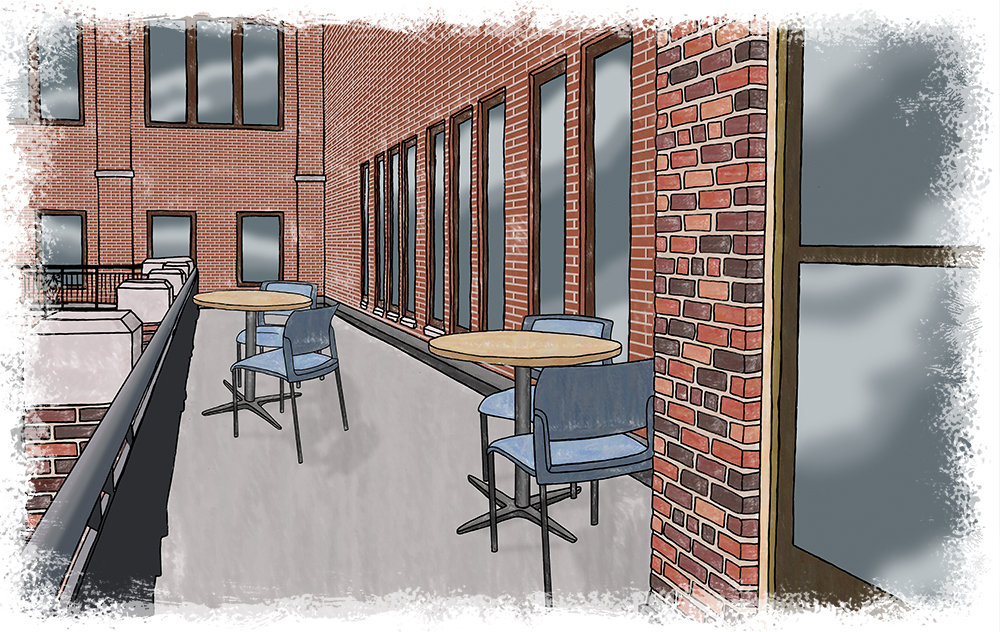 Additional improvements and outdoor seating will be added to the balcony (pictured above) overlooking Assisi Courtyard.
---
Similarly, the Fine Arts Center will have plaques installed on pillars listing alumni names, images from the 50 years of performances at the center, and new lighting to illuminate the area.
---
Visit History Walk | Alumni Plaza Q&A
For more information contact Leah Achterberg at lmachterberg@viterbo.edu or 608-796-3073.
YES I am interested in contributing to the Viterbo Alumni Plaza and History Walk.