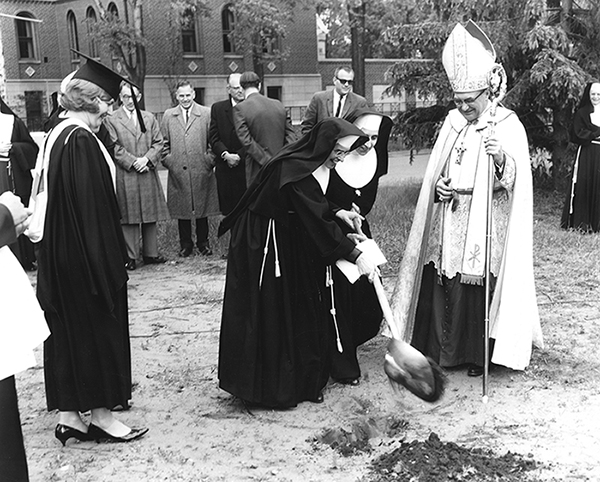 The Viterbo University Archives preserves university materials of historical value and serves as an educational resource for scholarly and administrative research.  The Archives is located in room 132 of the library, which is in Murphy Center.  Students, faculty, staff, alumni, and community members are welcome to visit by appointment.
The archives maintains both physical and digital collections.  The digital collections contain the institutional repository, known as the Viterbo Research Collection (VRC).  Learn how to submit projects to the VRC. 
To search the physical archives, use the library catalog's advanced search.  Enter "b8:archives" in the keyword search field.  This will limit results to the archives.  Enter any keywords, titles, or authors you wish, and click search.  Please note not all physical items are cataloged.
If you need assistance finding items, have a donation, or would like to schedule a time to visit, please contact Jason Skoog, Archives and Systems Librarian, at jaskoog@viterbo.edu or 608-796-3262.