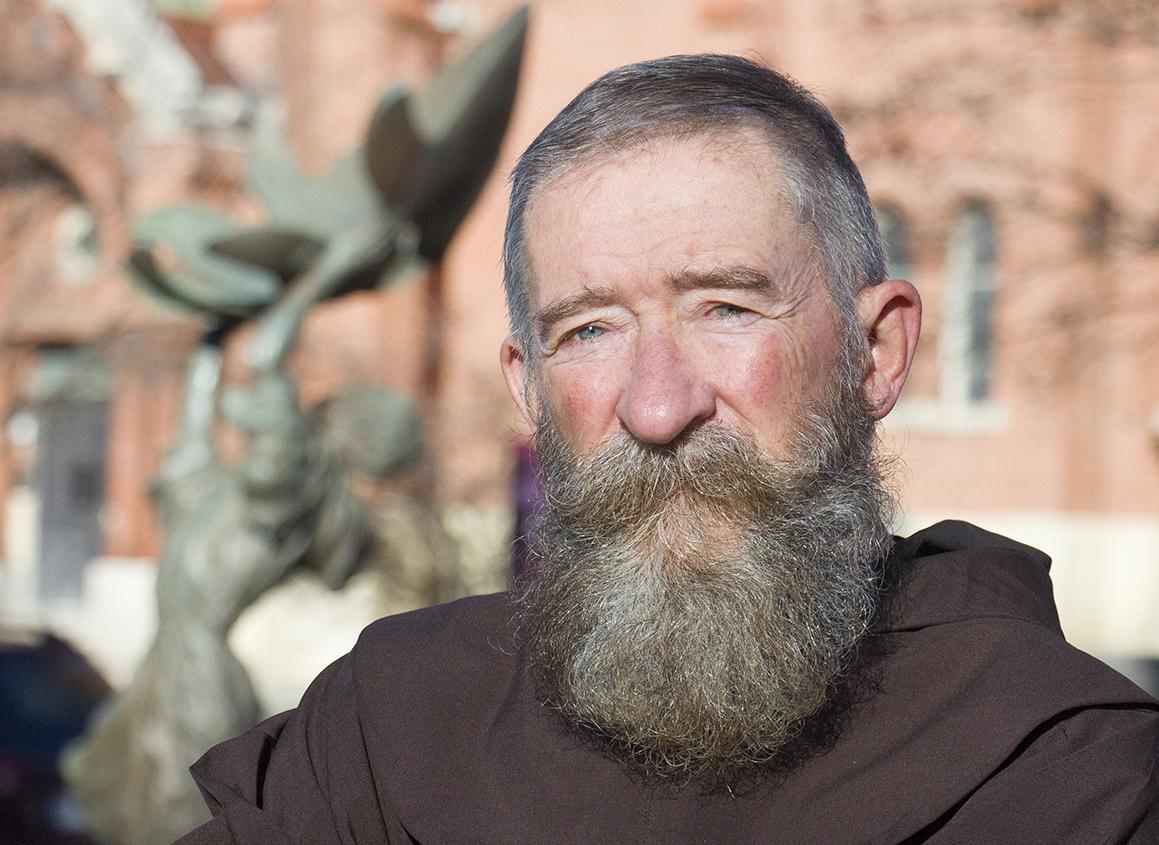 I am Father Conrad Targonski, a Franciscan and a Navy veteran. As a Navy chaplain, I served with sailors and Marines for over 22 years. Those years were extremely beneficial for me as I learned about St. Francis and St. Clare, the icons of Viterbo, as well as St. Francis's experience of his return from war.
It all started with a call to adventure. Francis wanted to be a knight. Reality sunk in, though, when he went to battle, he endured a horrific imprisonment as a prisoner of war for a year and then, like our veterans, faced re-deployment, i.e., coming home.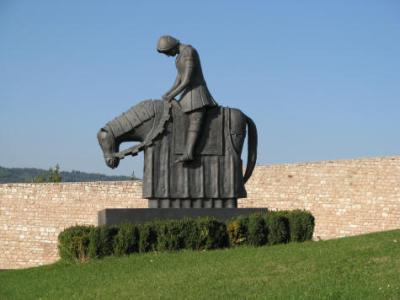 Veterans at Viterbo University have been coming together to talk about their return, warrior resiliency, and integrating Viterbo values as part of their healing. Since I knew about St. Francis's war experience, I researched how feasible a journey, pilgrimage to Assisi would be. There had to be something therapeutic about the sacred ground of Italian Umbria.
The rest of the story is that we have worked with the Franciscan Pilgrimage Programs, and for the last 11 years (except the summer of 2020) have sponsored these pilgrimages to Assisi and specifically designed them for veterans.
Of all the sacred places we visited, Assisi was, by far, the most favored. One other place held the attention of our veterans: the Rieti Valley, south of Assisi. Influenced by Viterbo's core values, we focused on the Rieti Valley and a place of contemplation and healing.
One particular "sanctuary," Poggio Bustone, where St. Francis realized forgiveness, also became a springboard for his life of servant-leadership and mission. Greccio, another holy place, became the site of the first Christmas crèche. La Foresta and Fonte Columbo were centers of peace, re-creation and de-stressing – all so important for veterans regaining their composure after combat.
If the Rieti Valley is known for its mountains and music, so, too, Viterbo, with its School of Nursing, fine arts, servant leadership, education and other multiple disciplines serve to contribute to a veteran's resiliency and re-setting. Thanks to its Franciscan foundations, Viterbo has been an oasis of hope for veterans and hopefully will continue to be for many years to come.
Peace and all good!
Fr. Conrad