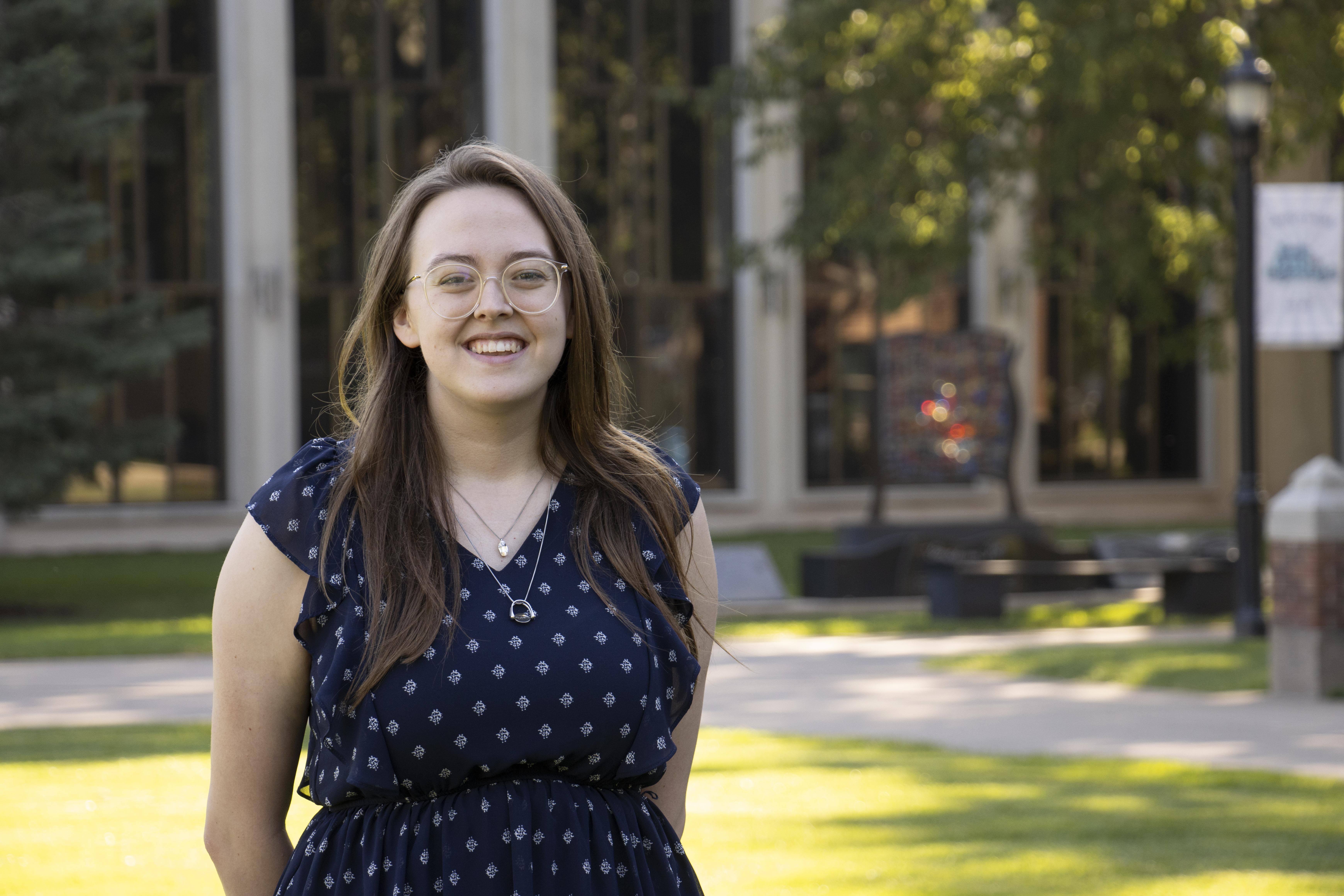 Sharing what you love with others would certainly provide the basis for a rewarding career. For Viterbo student Rhiannon Baasch, that love is music, and she'll be doing just that as a student teacher next semester and as a professional music educator after earning her degree in May.
"My goal is to teach high school choir," said Baasch, a senior from Minocqua with a major in music education and minor in English literature. "I'd like to stay close to the La Crosse area because there is so much to do here."
Growing up with music, Baasch learned to play the flute, alto saxophone, and sing. She participated in her school band, choir, and theatre productions. The school music room became a place to go to feel better when she was having a bad day or to make a good day even better. Different music teachers exposed Baasch to a variety of teaching styles, which she will put to good use in her future career.
Baasch chose to attend Viterbo because her mother and aunt earned undergraduate and graduate degrees in education, respectively, and both spoke highly of the university. She is very happy with the education she is receiving and said classes in choral methods are her favorites.
"I absolutely love those classes because we're all so passionate about music and have great discussions," she said. "It's so much fun, and we're learning so much."
Baasch has concentrated on singing at Viterbo, taking voice lessons and performing in the chamber operas Speed Dating Tonight! and the Gilbert and Sullivan themed I Have a Song to Sing! She is a member of the Viterbo concert choir and 9th Street Singers, active in the National Association for Music Education, and the co-president of the Viterbo chapter of the Student National Association for Teachers of Singing.
Outside of music, Baasch enjoys reading classic literature, hiking, drawing, and cross stitching.