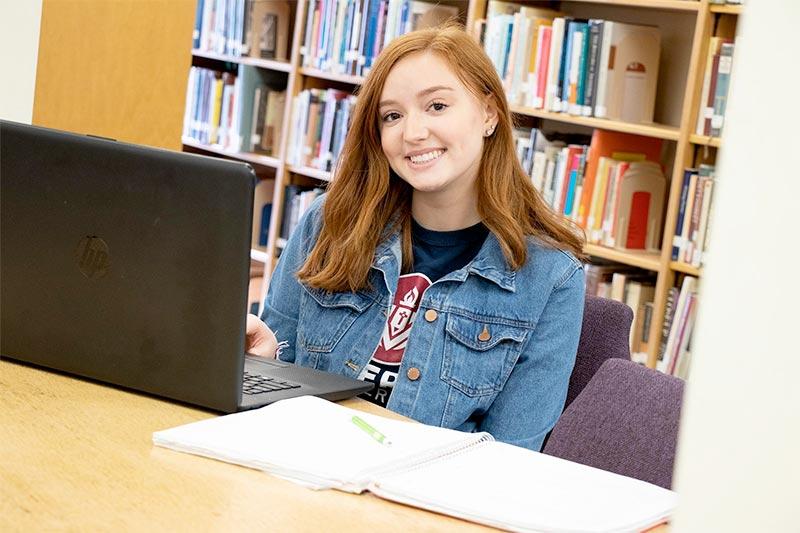 Her college career was just a few months old when freshman Stephanie Sesvold realized her chosen major wasn't quite right for her and what she really wanted to be was an attorney.
"I also knew I wanted to stay at Viterbo because I love it here," said Sesvold, a native of West Salem. "I really like the small campus, the friends and connections I've made, and how everyone is made to feel welcome. So, I looked for a major that best fit my career path."
Sesvold will change her major to Viterbo's new Ethics, Culture, and Society major when the program officially begins next fall.
Ethics, Culture, and Society is an interdisciplinary program combining courses from at least two academic disciplinary areas including history, philosophy, and art, with a focus on collaborative problem-solving for the common good. Students in the major also participate in service learning, internships, research, study abroad, and cultural immersion experiences.
"In some ways the program is a create your own major," said Susan Cosby Ronnenberg, Viterbo professor of English, who chairs the Ethics, Culture, and Society program. "The program culminates in an upper level class in which students choose to research a current problem, preferably in the La Crosse area. They are tasked with coming up with means to address the problem through a real-world application related to our community."
Course assignments are also connected to the D.B. Reinhart Institute for Ethics Leadership series of speakers and its annual conference. The program is similar to a traditional liberal studies major, but with an increased emphasis on advocacy and social change.
"This major is perfect for people who want to work with others to solve problems and make the world a better place," Cosby Ronnenberg said.
For Sesvold, the new major is perfect for preparing her for law school. She would like to practice criminal or medical law and already has her sights set on the University of Virginia School of Law.
"They offer a great study abroad opportunity in Paris and I have family in Maryland," Sesvold said.
Sesvold is employed as a work study student in the Viterbo library and the admissions office. She also volunteers as part of the university's Service Saturdays program and attends many events on campus. A music lover, Sesvold plays the clarinet in the tri-campus Wind Ensemble at the University of Wisconsin-La Crosse. She also enjoys hiking and other outdoor activities and spending time with family and friends.