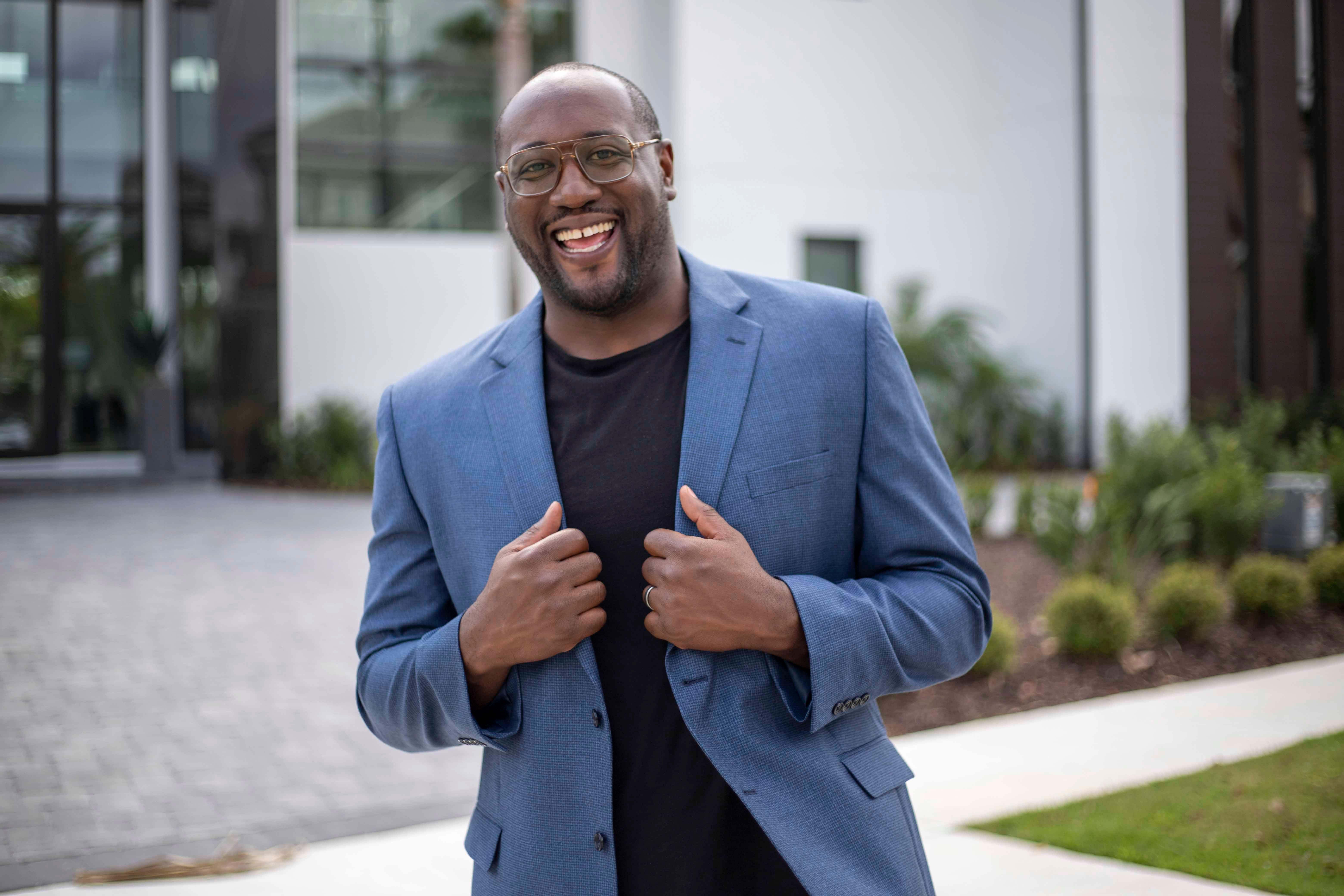 Aug. 31, 2021
Contact Courtney Steinke at 608-796-3037 or email at cksteinke@viterbo.edu. 
DARRYLL STINSON TO OPEN FALL 2021 ETHICS LECTURE SERIES AT VITERBO UNIVERSITY SEPT. 13
LA CROSSE, Wis. – Darryll Stinson, motivational speaker, will present "You're Enough!: A Game-Changing Mental Health Belief" at 7 p.m. Monday, Sept. 13 in the Viterbo University Fine Arts Center Main Theatre as part of the D.B. Reinhart Institute for Ethics in Leadership's fall lecture series.
This talk will help establish a culture of authenticity, transparency, and love across campus that will help students live mentally healthy. Stinson will teach audience members mental health practices and high-performance habits to help them discover their most authentic, powerful self. 
Stinson's ultimate goal in life is to be known for how he loves and gives. After attempting to end his life due to a severe back injury that ended his career as a NCAA Division I athlete, Stinson received a second chance and realized that his life mattered. Now an entrepreneur, pastor, best-selling author, hip-hop artist, motivational speaker, and founder of SecondChanceAthletes.com, Stinson shares his life experiences of overcoming addiction, childhood rejection, mental illnesses, bad "street life" decisions, and multiple suicide attempts. He's been featured on FOX, ABC, and some of the top podcasts in the world. 
His message discusses the importance of vulnerability, the potential negative effects of social media on mental health, how to reframe depression and anxiety as strengths instead of weaknesses, and clear action steps on what to do when feeling depressed. 
The presentation is free and open to the public. No tickets are necessary, but seating is limited. A mask requirement in currently in effect at Viterbo University. Attendees will be required to wear masks in the Fine Arts Center and all campus buildings while this directive remains in place. For a full schedule of D.B. Reinhart Institute for Ethics in Leadership events, visit www.viterbo.edu/ethics.