Greg Lind is a trailblazer and his list of accomplishments includes a rather impressive number of firsts. The 1976 Viterbo nursing graduate went on to earn an MSN for Family Nurse Practitioner at the University of Missouri School of Nursing and he was the first graduate of that program. Greg was also in the first Ph.D. in Nursing class at the University of Kansas School of Nursing.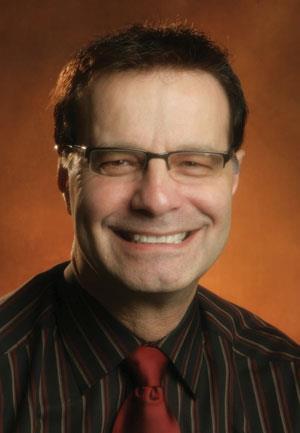 He went on to establish the first independent nursing practice, The Lake Serene Clinic, in Washington. And most importantly, he first met Diane. They were married during semester break at Maria Angelorum Chapel while he was a student at Viterbo and she was attending Western Technical College.
To the present day, Greg and Diane haven't forgotten Viterbo, where it all began. Initially Greg established a scholarship designed to attract men to the nursing field. Currently less than 10 percent of all nurses are male.
"I wouldn't be where I am today without Viterbo," he said.
This conviction led Greg and Diane to create a family endowment to provide funds for nursing faculty to pursue scholarly activities. Last year, instructors attended international conferences, participated in mentoring programs and conducted research studies.
"Several faculty shared their projects with us," Greg said. "We were humbled. The appreciation was overwhelming and it just made us smile." "
Greg and Diane embody the Franciscan tradition of stewardship—that in giving, we receive," Gary Klein, vice president of Institutional Advancement said. "Their generosity is an inspiration for all of us."