A new Viterbo University scholarship has been established to get more people of color into the nursing program and make sure they succeed.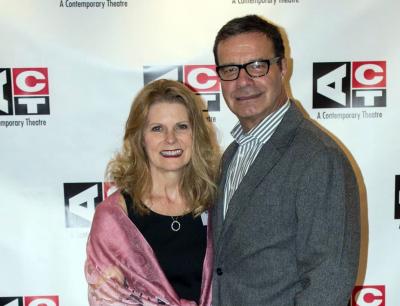 The global attention on racial inequality and injustice that followed the death of George Floyd was a big part of the inspiration for Viterbo nursing graduate Greg Lind '76 and his wife, Diane, to create the Greg and Diane Lind Nursing Diversity Scholarship.
But there's more to it than that, said Greg Lind, a member of Viterbo's Board of Trustees.
"It is not just George Floyd's awful and needless death," he said. "It is the accumulation of undeniable evidence that bias, inequity, and racism pollute every aspect of our society—from the justice system to health care and economic opportunity to education."
Growing up in La Crosse, Greg Lind's exposure to people of color was limited. But when he was pursuing his undergraduate nursing degree at Viterbo University, his eyes were opened to racism when he took a trip to Mississippi in 1974 led by Thea Bowman, FSPA, a mentor for Lind.
That exposure to the Jim Crow South stuck with Lind. After the protests that followed the shooting of Michael Brown in Ferguson, Mo., the Linds established a nursing diversity scholarship at the University of Missouri, where Lind earned his master's degree.
That Missouri scholarship has been showing signs of success after five years. After the tumult sparked by Floyd's death and given Viterbo's commitment to diversity and Lind's connection to Sister Thea, he said, "it felt right to do the same thing at Viterbo."
Applicants for the Lind scholarship must belong to "an underrepresented minority group," with financial need a large consideration in picking the recipient. Recipients not only receive financial help, they also will get special support and mentoring to make sure they will succeed even if they are starting with a disadvantage.
 "There's a little bit more of a holistic approach," Lind said. "It's not so much special treatment as it is facilitating success."
Lind, an advanced registered nurse practitioner who earned a doctoral degree at the University of Kansas, founded the Lake Serene Clinic in 1990 in the Seattle, Wash., area, where he and his wife raised two daughters.
This isn't the first Lind scholarship set up at Viterbo to promote diversity. In addition to providing financial support for nursing faculty to pursue scholarly activities, the Linds fund a scholarship for another group that is underrepresented in the nursing field: men.