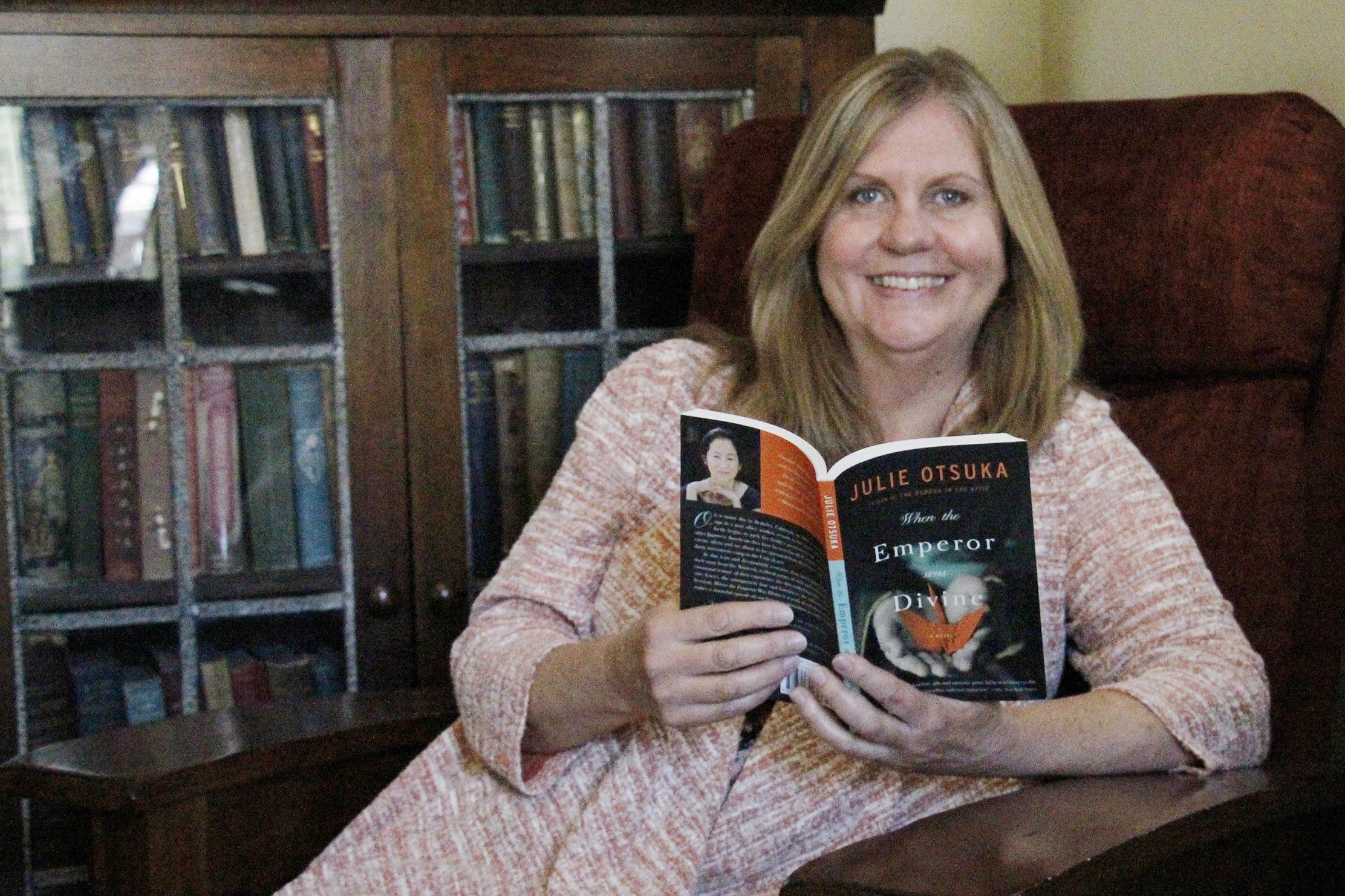 Don't worry about getting an early start on reading the book chosen to kick off the new Viterbo Alumni Virtual Book Club. "When the Emperor Was Divine" by Julie Otsuka is a hard book to put down, or at least that's the experience Apryl Denny had.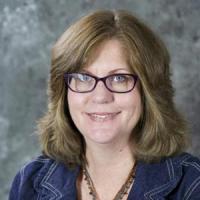 Denny, a professor of English and world languages, recalled she started reading the book one evening and didn't stop until 4 a.m.
"The book is so engaging. Anybody who picks it up will just keep reading," said Denny, who came to Viterbo fresh out of graduate school in Boulder, Colorado, in 1992. "The three main characters don't have names, yet they become so real because of all the detail you get from their daily lives. It just pulls you in."
The book centers on a Japanese American family uprooted from their home in California at the beginning of U.S. involvement in World War II and sent to an internment camp in the Utah desert. About 120,000 people of Japanese ancestry were held in internment camps during the war, including Otsuka's mother and other members of her mother's family.
In addition to the telling details in the book, Denny said she also was strongly drawn in by the plot and the narrative point of view, which rotates from the mother to the 11-year-old daughter to the 8-year-old son, ending with the father's perspective.
Otsuka doesn't give the character's names, and that could be one of many discussion topics during the Sept. 24 online alumni book club, which starts at 6 p.m. CDT. Denny, who has served as moderator for Viterbo campus book clubs as well as one at the La Crosse Public Library, said she will provide a "reading guide" for "When the Emperor Was Divine," a set of questions to ponder to get at the deeper meanings.
There wouldn't be many book clubs around if they were strictly about literary deconstruction, and Denny is well aware that book clubs, online or not, are supposed to be a fun social occasion. "A lot of what happens in the group dynamic is sharing and connecting and expressing your joy at reading, which isn't necessarily strictly about analysis," she said.
The alumni book club will convene as one big group on the Zoom platform and then break up into smaller discussion groups for two sessions of roughly 15 minutes each. The whole book club meeting will last about 90 minutes.
One unique thing the new alumni book club offers, at least for the first two sessions, is a chance to take part in webinars with the authors just before the book club sessions.
Otsuka will take part in a webinar starting at 7 p.m. CDT Tuesday, Sept. 22, an event that is part of a series hosted by the D.B Reinhart Institute for Ethics in Leadership.
The second alumni book club selection, "Life Is in the Transitions: Mastering Change at Any Age" by Bruce Feiler, will feature a webinar on Tuesday, Oct. 13, with the book club session, hosted by Reinhart Institute Director Rick Kyte, set for a week later on Oct. 20.
Registration information for these events and more can be found in the calendar on the lower right section of the alumni home page.