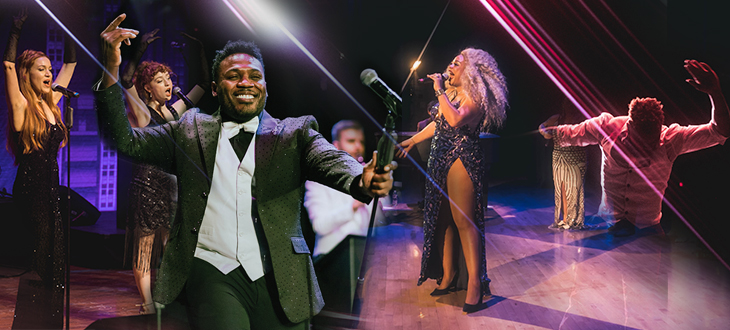 BRIGHT STAR
VIP–Meet and Greet: $164–SOLD OUT
Main Floor: $64/Lower Balcony: $60/Upper Balcony: $54
(Plus taxes and fees)
Postmodern Jukebox's Life in the Past Lane concert tour is a celebration of the greatest 20th century musical genres, fused with the recognizable hits of our own modern era. Whether you're a vinyl aficionado or a TikTok fashionista, catch a ride with us for an unforgettable trip through 100 years of timeless music.
When New York City pianist Scott Bradlee created Postmodern Jukebox out of a basement in Queens in 2011, his goal was simple: to remake the pop hits of today into the classic sounds of the legends of yesterday. Miley Cyrus became The Platters. Bruno Mars became Frank Sinatra. The Spice Girls became The Andrews Sisters. Guns 'n' Roses became Bessie Smith.
Now, nearly a decade later, Postmodern Jukebox has grown to become a pop culture mainstay in its own right, having played over 1,000 shows on six continents worldwide. One part celebration of vintage music and culture, one part "Saturday Night Live for singers," a Postmodern Jukebox show is an unforgettable trip back in time that makes pop music history—in your own hometown.
Postmodern Jukebox Meet & Greet Package–SOLD OUT
$164 plus taxes and fees
One premium reserved seat

Exclusive meet & greet with members of Postmodern Jukebox 

Personal photograph with members of Postmodern Jukebox 

Collectible tour poster; autographed by members of Postmodern Jukebox

Official meet & greet laminate

Limited availability
Sponsored By: River Valley Media Group and Candlewood Suites
Rush Tickets Available (for more info, click here and scroll down)