Center for Professional Learning and Development
WELCOME
Viterbo University's Center for Professional Learning and Development (CPLD) creates customized educational programs to transform organizations and communities. Whether on our campus or in your organization, our facilitators - experienced professionals emphasizing practical, experiential, and immediately applicable outcomes - create learning environments that energize and engage employees and build leaders. Employees leave with a higher sense of purpose and passion to champion for your business's success.
Our Mission and Vision
The mission of the Center for Professional Learning and Development is to inspire individuals, organizations and communities by providing resources and skills for leadership, innovation and growth.
The vision of the Center for Professional Learning and Developent is to transform the way people and organizations work for the greater good.
---
UPCOMING EVENTS
Compression Planning® Training
April 10-12, 2019
Click to learn more>>
National Conference on Servant Leadership
June 26, 2019: Pre-conference workshop
June 27-28, 2019: Annual conference
 
---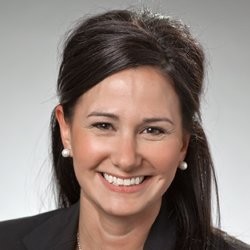 Katie Rezin, Vice President of Public Affairs at Mathy Construction Company
"Like many companies, we value our unique culture and it was important for us to find the right fit when it comes to leadership development programs," said Katie Rezin, Mathy Construction Company vice president of public affairs.  "The faculty at Viterbo took the time and intersest to understand our company and worked with us to design a customized leadership development program.  The final product is a program that includs all of the successful elements of the VIterbo Servant Leadership curriculum and one that complements our company's core values at the same time."

Jack Peplinski, President and CEO at Altra Federal Credit Union
"Altra has utlilized Viterbo University for leadership development at many different levels.  This work has helped Altra build a highly-engaged culture of service before self within our ogranization an community.  It has been a great investment for our organizations - Viterbo provides a flexible and supportive learning experience that is second to none!"
---
Clients Served
Altra Federal Credit Union
Brennan Marine
Coulee Bank
Fowler & Hammer
Gundersen Health System
Hiawatha Valley Mental Health Center
Kapur & Associates
La Crosse Chamber of Commerce
Mathy Construction
People's Food Co-op
Professional Dairy Producers
Reinhart Food Service
St. Joseph's Hospital
The Insurance Center
We Energies
Boston Covenant Health Care
Chippewa County Human Services
Courtesy Corporation
Gillette Pepsi-Cola Companies
Hawkeye Community College
Ingersoll Rand
La Crosse Area Family YMCA
La Crosse Downtown Mainstreet
Mayo Clinic Health System
Pieper Power Electric
Quality Liquid Feeds
St. Cloud Community College
The Executive Committee
Wausau Chamber of Commerce
Wheaton Franciscan Health Care System

Contact Nicole Van Ert at 608-796-3616 to discuss your organization's needs and begin working toward solutions!