2019 Distinguished Alumni Award Recipients
2019 Distinguished Alumni Award Recipients
Viterbo University will honored eight graduates at its annual Distinguished Alumni Awards ceremony and reception, Friday, Oct. 11, at the D.B. and Marge Reinhart Center, Room 134.
Viterbo's alumni award tradition, which goes back to 1967, got a new twist this year, with each of the university's three colleges honoring two alumni, one for professional development and one as a rising professional. In addition, the tradition of honoring alumni with the Spirit of Francis Award and Service to the University Award continues.
Spirit of Francis — Mary (Fitzpatrick) Marshall '14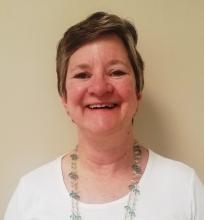 Growing up on a farm in southern Wisconsin taught Mary Marshall the value of hard work and working together to get a job done. Although her parents had to leave school to help support their families, they instilled in Marshall an appreciation for and a love of education.
After graduating from high school at 17, Marshall earned an associate's degree from what is now Chippewa Valley Technical Institute before starting a five-year stint as a legal secretary. With an eye on going to law school, she enrolled at Viterbo in 1976, majoring in social work, and she finished a bachelor's degree at the University of Wisconsin-La Crosse.
By then, Marshall was married with a growing family that eventually included seven children, and after college she was a stay-at-home mom until the youngest started school. In 1998, she took a job at Catholic Charities, becoming the emergency services director, disaster coordinator for the Diocese of La Crosse, and director of the La Crosse Warming Center and the Franciscan Hospitality House. During that time, she worked with emergency services workers across the country in starting a national emergency services section at Catholic Charities USA to collaborate and educate those working in emergency services nationwide in best practices, serving on its first board and later as board chair.
She spent 17 years working with the homeless and those affected by disasters, including two weeks in Oklahoma City in 2013 working with families affected by devastating tornados, including one that struck when she was there.
Marshall always has found time to volunteer and has shared her time and talents with Horsesense for Special Riders, serving on the group's board and as vice president and president. She also has served on a Parent Advisory board for Gundersen Health System, in various roles at her church, and at her childrens' schools, including coordinating a school-supply collection drive every fall.
In 2013, Marshall received a certificate in Ethical Leadership in Organizations from Viterbo, and in 2014 earned her Master of Arts in Servant Leadership degree from Viterbo. Later that year, she was honored with the YWCA Tribute to Outstanding Women award for community service.
Marshall lives near Middle Ridge with her husband, Larry, and their old but still frisky Chihuahua, Lucy Jean. Since retiring in 2015, Marshall has worked for the Franciscan Sisters of Perpetual Adoration (FSPA) in the Spiritual Life department at the Villa St. Joseph, the FSPA retirement home on St. Joseph Ridge. She finds it a great honor to be with many of the same sisters who were teaching at Viterbo when she was first there as a student in the late 1970s.
"Service," according to her nominator, is Marshall's middle name. "Mary has the biggest heart of anyone I know and truly is a 'servant leader' who has made a big difference in the La Crosse community and throughout the La Crosse Diocese." 
Service to the University – Sandra Hoeser '69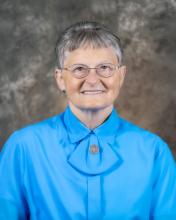 Growing up on a north central Wisconsin dairy farm gave Sandra Hoeser a work ethic that has never left her. She stays so busy that friends and colleagues know her as "the Energizer Bunny," and since moving back to the La Crosse area in 2012 her alma mater and the community has benefited greatly from her hard work.
While attending St. Mary's Academy in Prairie du Chien, Hoeser was an aspirant with the Franciscan Sisters of Perpetual Adoration.  She made her temporary profession of vows during her college years at Viterbo University, from which she graduated with a  Bachelor of Science in Education degree in 1969. The early 1970s saw Sandra be called to the vocation of the single life, and she has been a covenant affiliate with the Franciscan Sisters of Perpetual Adoration since the early 1990s.
She taught for one year at Crucifixion School in La Crescent, Minn., before she was called to her next position: teaching in Guam, where she earned a master's degree in education from the University of Guam. Hoeser then taught English to a wide range of students—ages 3 to 70—after she was selected for a teacher exchange program in Japan.
Returning to the U.S. in 1976, Hoeser taught in California and Texas. She was then hired by the Texas Department of Labor. She worked in many departments, ending up as a career counselor in the Re-Integration of Offenders Department for over 18 years, teaching parolees the things they needed to get back into the work world. She also taught weekly Scripture classes and mentored inmates at a federal prison for women for over 12 years. Upon her return to La Crosse, Hoeser has continued her inmate assistance and advocacy through her participation with AMOS, Restorative Justice, Circles of Support, and the La Crosse County Jail board.
Hoeser also worked with Community Hospice of Texas for over 10 years, and she was manager of career development for the General Dynamics National Management Association. All of these experiences allowed Hoeser to continue to deepen her beliefs, values, and attitudes to have a healthier concept of God, others, and herself.
A financial supporter of Viterbo for more than a quarter century, Hoeser has been a tireless advocate for her alma mater. She recently completed her sixth year of service on the Alumni Board, and attends almost every Viterbo event, usually in a volunteer capacity, ushering at the Fine Arts Center, helping during student move-in days, and volunteering her time at Speed Mock Interviews, Countdown to Commencement, Service Saturdays, First Thursdays, graduation activities, Viterbo Days, Homecoming, and many other university events.
Her service work also extends well beyond campus, spending much time helping out at the Franciscan Hospitality House and the La Crosse Warming Center. In addition, she volunteers at Mayo Clinic Health System–Franciscan Healthcare, is a member of the Retired Senior Volunteer Program, tutors at Emerson and Hamilton elementary schools, and serves as a lector/Eucharistic Minister, Acolyte, and Sacristan at St. Rose Convent and San Damiano Chapel. She also volunteers as an FSPA Prayer Partner, is a member of the Human Trafficking Task Force, works at the Riverside International Friendship Gardens, coordinates the vendors and floor plan logistics for the Washburn Garden Expo, and hands out programs at the La Crosse Concert Band's summer events in Riverside Park.
Hoeser's education at Viterbo really set her on the path of service she has taken. "Her teaching degree has made her into the person she is today," her nominator wrote, "always helping and teaching."
College of Business, Performing Arts, and Leadership Rising Professional — Evan Dreger '15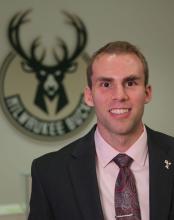 Manitowoc native Evan Dreger always dreamed of working in professional sports, and during his first marketing class at Viterbo University he found his true passion, a calling that would get him involved in sports beyond the field of play.
Dreger graduated from Viterbo in May 2015 with a bachelor's degree in sport management and a minor in marketing. During his time at Viterbo, Dreger played four seasons on the men's basketball team and stayed busy in a variety of activities and clubs around campus.
During Dreger's senior year, he secured an internship with the Coulee Region Chill hockey team. As he began the search for a job in the real-world following graduation, the relationships he formed with his professors made this process fun and less stressful, with a high degree of confidence he could find a great fit. In April 2015, Dreger was offered a sales associate role with the Milwaukee Bucks basketball team. After just under a year in his sales role, Dreger was promoted to marketing coordinator. Wrapping up his fourth season with the team, Dreger was promoted again to marketing manager.
In Dreger's time with the Bucks, he has assisted in opening a brand new, state-of-the-art arena and a new training facility for the team, and he helped in the planning for a 30-acre district around the arena that has done much to revitalize downtown Milwaukee. He coordinates and has hosted tours for Viterbo students at the Bucks arena.
Last fall, Dreger spoke at Viterbo as part of the Leadership at Noon series, sharing insights on how he utilized a Servant Leadership technique he learned while a student at Viterbo that helped him land his job—The Golden Circle concept he learned in a Viterbo marketing class.
He also spoke at a Wisconsin Servant Leadership Conference last year and talked about Viterbo's Servant Leadership program and how those concepts have impacted him and have formed him into a better person and colleague. Tom Thibodeau was very influential in modeling servant leadership for Dreger, who incorporates the principles he learned into his daily life.
Dreger has enjoyed coming back to Viterbo, giving talks to students, playing in alumni basketball games, participating in Homecoming, and supporting Viterbo's golf outing. He wants to keep giving back to students when he can because he remembers what it's like to be in their shoes, and he wants to help make their dreams come true just like all the people who helped him get to where he is today.
College of Business, Performing Arts, and Leadership Professional Achievement — Ann Boland '94, '10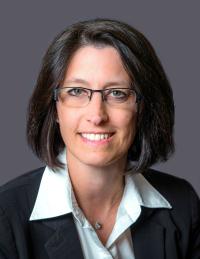 For Ann Boland, education is a privilege and a gift, and personal and professional development is a lifelong journey, requiring hard work, commitment and sacrifice.
"I have always been grateful for the support of my family, friends, and employers as I continued my education," Boland said. "I feel a responsibility to pay that forward, supporting and encouraging others. My greatest satisfaction in life has been seeing others succeed. The Viterbo Franciscan values of integrity, respect, and service to others have really influenced my life and leadership approach."
Boland began her career as an application programmer at Trane Company, shortly after graduating from Western Technical College in 1985. She knew she wanted to continue her education and began taking classes at Viterbo in 1987. It was a long, steady journey to completing her undergraduate work, working full time and raising three daughters with her husband, Dan. She graduated in 1994 with a double major—computer information systems management and business. Boland returned to Viterbo and completed a Master of Business Administration degree in 2010.
Currently, she is the vice president of IT Infrastructure for Ingersoll Rand, and last year she was a finalist for the company's Leader of the Year Award. She is committed to Ingersoll Rand programs promoting employee diversity and inclusion.
Boland is the board chair for Workforce Connections, a La Crosse-based nonprofit dedicated to connecting people with jobs. She also is an executive sponsor for the Asian Employee Resource Group in La Crosse and is a global sponsor for the Paradigm for Parity initiative, promoting gender equality in leadership positions. She has had the privilege of speaking to global women's leadership groups, most recently in Bangalore, India, and Shanghai, China. Boland enjoys mentoring women, encouraging and supporting their personal and professional development.
Boland has been an active Viterbo alumni and has often volunteered at the Place of Grace Catholic Worker House, despite an extremely busy schedule, and she has served for years as a scorekeeper for the Aquinas volleyball team.
A co-worker who nominated Boland describes her as one of the hardest working people he knows and a great role model for all Trane professionals, especially other professional women at Trane.
College of Education, Engineering, Letters, and Sciences Rising Professional — Jessica Brozek '09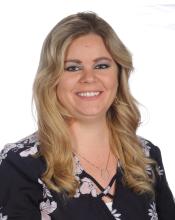 Even before Jessica Brozek graduated from Viterbo University with a bachelor's degree in chemistry (and an environmental studies minor), she was pursuing an industry job to offer her a competitive advantage and early introduction to the corporate business world. Waukesha-born Brozek has taken that running start and carved out a successful career in chemistry since graduating in 2009.
After working for Main Street Ingredients and Hydrite, Brozek went to work for NSF International, a product testing, inspection, and certification organization based in Ann Arbor, Mich. A promotion from chemist to laboratory manager, along with relocation to the company's newly acquired central California location, allowed Brozek to advance quickly in her career and develop key management skills. Obtaining industry certifications and recognitions, along with active community involvement, have helped propel Brozek's career forward.
During her tenure at NSF International, Brozek has advanced from dietary supplements auditor to senior auditor to audit delivery territory manager for North America. Auditing dietary supplement facilities around the world has provided Brozek with cultural insights, key industry connections, and regulatory knowledge and respect.
Brozek was acting lead general chair for the American Chemical Society Great Lakes Regional Meeting 2013 held in La Crosse. The meeting attracted thousands of chemists, industry leaders and researchers. The event was nominated for recognition from the ACS for Outstanding Regional Meeting.
Brozek lives in Las Vegas, but frequently returns home to visit her family in the De Soto/Viroqua area. She is working on a master's degree in international food safety from the University of Michigan.
Viterbo University's Franciscan core values and NSF International's commitment to public health and safety are aligned with Brozek's aspirations and stewardship.
"She has a great spirit about her and is truly a magnificent person," her nominator said. "I am very proud of my friend, who has found her niche in life and excels at it."
College of Education, Engineering, Letters, and Sciences Professional Achievement — Melissa "Missy" (Glenna) Naylor '08
As a Viterbo University student, Missy (Glenna) Naylor was a standout both in the classroom and on the volleyball court, as a three-time NAIA Scholar-Athlete and three-time Academic All-Conference selection. Her junior year, she was named the school's Female Athlete of the Year, and she was named to the Viterbo University athletics department Wall of Fame in 2014.
Since graduating in 2008 with a biology degree (and a chemistry minor), Naylor has put the knowledge she gained at Viterbo to good use. After earning a master's degree in physician assistant studies from the University of Iowa, the Lanesboro, Minn., native went to work as a physician assistant at Mayo Clinic in Rochester. After four years with the Internal Medicine group at Mayo, she now is part of the Plastic and Reconstructive Surgery group, working with three surgeons who do general plastic and reconstructive surgery as well as performing hand surgery and treating hand trauma.
"In my current role," she said, "I get the opportunity to serve a variety of complex patients of varying ages who have suffered severe trauma requiring reconstruction or are undergoing resection and treatment of a variety of malignancies."
Naylor serves on Viterbo's Health Advisory board and shares her time and expertise advising students on career paths in the health care field and informing and advising the university on relevant curriculum to best prepare students to be successful. She also served as the alumni keynote speaker last spring at Viterbo's Health Science Scholarship Day.
"My faith in Jesus Christ and the Franciscan values lead me to care for my patients with love and compassion as they are going through some of the worst experiences of their lives," Naylor said. "I strive to provide hope and healing to my patients through my faith."
College of Nursing, Health, and Human Behavior Rising Professional — Morgan (Welte) Stidham '15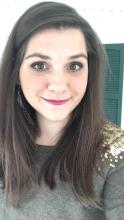 After graduating from Viterbo University's dietetics program in 2015, Morgan (Welte) Stidham wasted no time putting her skills to good use. The day after graduating, she moved to Hazard, Ky., to work at Appalachian Regional Healthcare, where she had also completed her internship.
Raised on a farm in Richland Center, Stidham was diagnosed with Type 1 diabetes when she was 12 years old, sparking her interest in health and nutrition.
Stidham has now been working as a clinical dietitian for more than four years, as the lead clinical dietitian for two years, at Appalachian Regional Healthcare in Hazard, an old coal-mining town in rural Appalachia. Many of the patients are low income and being in the hospital might be their only opportunity to meet with a dietitian. While her passion is critically ill patients and nutrition support, educating patients on managing their chronic disease through diet plays a big role in her work.
In addition to her clinical duties, Stidham has served on the Service Excellence Council to improve patient care and satisfaction. She also serves as a clinical preceptor for interns from Viterbo, the University of Kentucky, and Oakwood University.
In 2018, Stidham began working on a master's degree in clinical nutrition from the University of Alabama. Due to her strong interest in nutrition support, she partnered with a professor to conduct a systematic review on nutrition support teams and appropriate parenteral (intravenous) nutrition use. The review has already been accepted to the Food and Nutrition Conference and Expo in Philadelphia, and will be submitted for publication in a peer-reviewed journal later this year.
Stidham also received the Kentucky Academy of Nutrition and Dietetics Recognized Young Dietitian of the Year Award last spring.
Stidham continues to be involved in dietetics outside of work as well. This year she began serving on the Kentucky Academy of Nutrition and Dietetics Reimbursement Committee. The goal of this committee is to increase reimbursement for registered dietitian services and serve as a resource for other dietitians.
After completing her graduate degree, Stidham plans on becoming a certified nutrition support clinician.
College of Nursing, Health, and Human Behavior Professional Achievement — Ana Eugenia Marin '77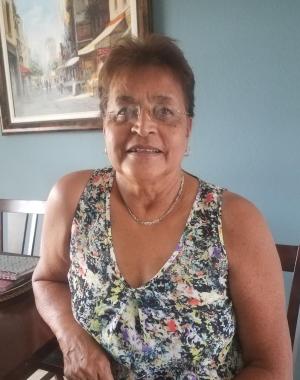 Growing up in Santa Ana, a small town in El Salvador, there seemed to be no path to a university education for Ana Eugenia Marin, let alone a path to an education at Viterbo University. The outreach of the Franciscan Sisters of Perpetual Adoration changed that.
In the early 1960s, the Franciscan Sisters together with the Maryknoll priests established Madre del Salvador, a school/clinic and a development center for youth. When Marin was finishing high school, she joined this special project, first taking courses on youth development and justice. In 1972, she became part of the team of the Centro de Liderazgo Urbano (Center for Urban Leadership), as the link with other youth groups in parishes and teaching some of the courses. 
"I loved this work that was more a mission because it helped me to develop my own values in the struggle for justice in a country with so many disparities and exclusion of poor people," Marin said.
After working in the late 1960s and early '70s as a bank secretary in El Salvador, Marin wanted to go to get a university education, but the civil war (which lasted until 1992) was beginning and the state university was a target of attacks. She found a solution thanks to her connections from Madre del Salvador.
"I was very fortunate to receive a scholarship from the Franciscan Sisters and Maryknoll priests," Marin said. "They helped me to go to Viterbo College."
Ana graduated from Viterbo in 1977, learning English and earning a bachelor's degree in sociology, minoring in psychology. She later went to Central American University in San Salvador, where she earned a degree in economics.
Over the past four decades, Marin has worked on social issues with various national and international NGOs. She worked for seven years coordinating programs to assist internal displaced persons and support community development projects for Catholic Relief Services in El Salvador. From 1986–1992, she was co-director of an organization that helped Latin American refugees. She also spent more than 10 years leading Oxfam projects and programs involving women, rural communities, and policy campaigns regarding human rights, climate change, and development issues in Central America.
Now living in El Salvador, she has two sons and two grandchildren.
Ana's nominator describes her as "an excellent example of what Viterbo hopes for its students: ethical leadership in a world that does not always mirror those values. Marin lives what she has been taught, and continues to inspire others."