2018 Distinguished Alumni Award Recipients
2018 Distinguished Alumni Award Recipients
Community Service - Maomoua Vue '98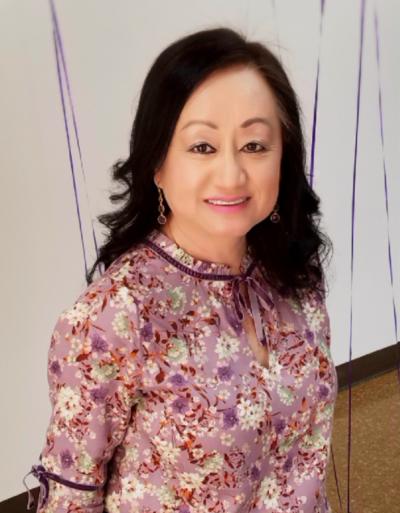 Maomoua Vue was born in Laos in 1965 during the Vietnam War.  Following the withdrawal of the U.S. from Vietnam in 1975, Maomoua's family was forced to leave Laos because of her father's military status with the   United States CIA. At age 10, she began her escape journey, walking through the jungle toward freedom. After surviving a near massacre, all family members except one sister reached Thailand safely. They lived in different   refugee camps for four years before several different churches in the community of Freeport, Pennsylvania voluntarily opened their hearts to sponsor Maomoua's large family of nine in 1979.
When Maomoua arrived in the United States at the age of 14 years old, she spoke no English, and was placed in the seventh grade. Due to community and sponsors' support, she quickly learned English and the American culture. She graduated from Logan High School with honors in 1985. Maomoua married her husband, Long Lee Vue, when they were teenagers. They have been married 36 years and have four children and four grandchildren.
After working for the school district of La Crosse as an interpreter for 5 years and with the support of her husband, Maomoua took a major risk in going to college. In 1993, at age 28, she enrolled at Viterbo University   majoring in Dietetics. As a WIC recipient when her children were young, she saw a great need to have more registered dietitians of various cultures to provide culturally appropriate nutrition and health education. She   graduated cum laude from Viterbo in 1998. Maomoua is among a handful of Hmong registered dietitians in the nation.
The day after graduating from Viterbo, Maomoua began working as a Multi-Cultural Resource Advocate at New Horizons Shelter and Outreach Center to provide services to victims of domestic violence. In 2000, while employed by the La Crosse County Health Department, Maomoua developed and implemented the first bilingual training program for Hmong and Hispanic staff working in the Wisconsin WIC program as well as a statewide Breastfeeding Peer Counselor Training program. She continues her work today, sharing her time between WIC and Prenatal Care Coordination and additionally serving as a preceptor for dietetic students. Maomoua has developed health videos that have been sold nationwide and provides Hmong culture training to La Crosse County employees and Viterbo students.
In addition to being a mom, a wife, and a professional career woman, Maomoua also volunteers her time on various committees to support the Hmong Mutual Assistance Association (HMAA) and the Hmong community. In 2005, the HMAA Board of Directors appointed Maomoua, the 2nd Hmong woman, to hold the title La Crosse Hmong New Year Chairperson which was held by only Hmong men.
According to one nominator, "As an undergraduate, Maomoua would often start her goal of serving as the first Hmong dietitian in a Wisconsin Women, Infants, and Children (WIC) program. She achieved that goal, as well as demonstrating leadership in advocacy for women throughout the La Crosse community.  Her achievements, including YWCA Outstanding Woman of the Year in 2006, are numerous. Maomoua, walks in the footsteps of Francis and Clare."
Professional Development - Richard Ruskell '79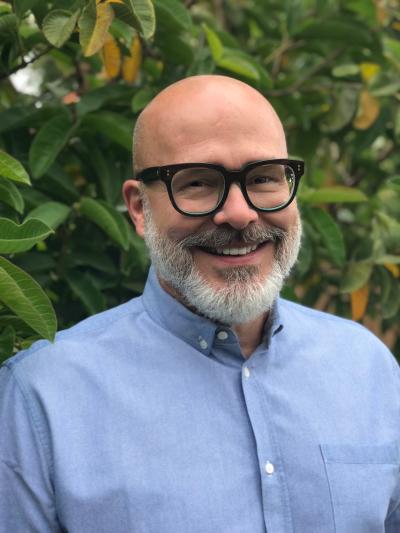 Richard Ruskell is currently the executive pastry chef for UCLA. He started his career in New York City. A graduate of one of the first classes at the French Culinary Institute (now the International Culinary Center), he was appointed the chef patisserie at the Phoenician, a 4-star 5-diamond resort in Scottsdale, Ariz., where he created desserts for the award-winning Mary Elaine's restaurant.
While in Arizona he opened his pastry shop, Pastry Maxine, catering to the finest hotels in the area and winning every "Best of ... " award the local newspapers could give. Food & Wine magazine declared his brownie the best they had ever tasted.
Richard also taught at the New England Culinary Institute. Waking up at 4 a.m., he made his way through the crisp Vermont air to teach bread production. On a particular snowy morning, with about 3 feet of snow on the ground, he received a phone call and was asked if he'd like to open a luxury hotel in Laguna Beach, Calif. And although he thinks the leaves turning color in the fall cannot be equaled, the pull of warmer weather drew him to sunny Southern California.
It was during his time at The Montage Hotel in Southern California that Richard really started flexing his culinary muscles with chocolate and cake artistry. He created many pieces for such celebrities as Oprah Winfrey, Beyoncé and Jay Z, U2, Shakira, Meryl Streep, and many others. He created the 50th anniversary cake for Los Angeles Magazine. Being the "ultimate fan" of the soap opera All My Children, Richard created a huge chocolate display and cake for the show's last taping. He brought it to the studio, addressed the cast and loved every minute. Keeping Up with the Kardashians also commissioned him to create the engagement party cake for Kim Kardashian and Kris Humphries.
Richard has won numerous awards for his pastry work. His team took first place in sugar art at the National Team Pastry Championship. He has been named, twice, to the Top 10 Pastry Chefs in America list. He has also been listed as one of the Top 10 Cake Artists and one of the top chocolatiers in the country. He has appeared on many Food Network shows, including Food Network Challenge, Sugar Dome, Halloween War and Last Cake Standing; he has won every one.  Richard has taken the Franciscan values of hospitality and stewardship, and have immersed them into his illustrious professional career. 
In his spare time, Richard teaches cake decorating, pastry and chocolate. He and his husband are in the process of restoring a 1912 California bungalow in a historic Los Angeles neighborhood, where they live with their bull terrier, Zoey.
Service to the University - Marcella Steffes, FSPA '56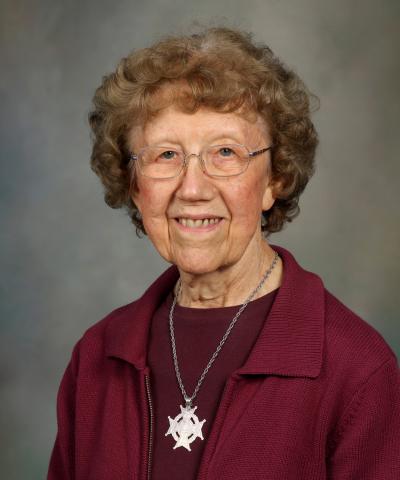 Sr. Marcella was born on New Year's Day, 1927, on a farm near Roselle, Iowa, and the eldest of ten children into a Catholic family. Her mother introduced her to the study of the piano in the third grade, which was the beginning of her life's musical career.
Learning to help with the family chores was important, but more than once she put bread to bake in the oven of their old fashioned cook stove and let the fire go out while she practiced the piano.  Marcella began playing violin when she accompanied her sister during violin lessons. While at St. Angela's Academy High School her orchestra instructor suggested she start studying cello which became her favorite lifetime course of study and performance.
Sr. Marcella entered St. Rose Convent and eventually enrolled at Viterbo College as a Music Education Major and eventually the Eastman School of Music for a Master's Degree in Theory and Cello. With that background she was appointed a faculty member at Viterbo teaching Music Theory and String Methods. However, her greatest help for teaching strings was her acquaintance with the Japanese Suzuki Method, and attendance of annual Suzuki Institutes over the summer.
Around 1987, as head of the Preparatory Department, she began an annual Suzuki Festival each spring, inviting string teachers in Western Wisconsin who used Suzuki books, to bring their violin, viola, and cello students. These were exciting events.  Viterbo had up to 200 students participating from 1987 to March 2010 in Viterbo's Preparatory Music Department. Since then, Sr. Marcella has kept a studio at Viterbo where she still gives private lessons.
She has also performed in the La Crosse Symphony, contributing her services for thirty five years and retiring in 2000, playing Beethoven's 9th Symphony, which she has always dreamed of performing.
One of her goals for her students is to make it enjoyable and to provide a solid, correct technique to enable students to continually advance and become a member of youth orchestras, college scholarships, performing professional, teaching and especially playing for enjoyment.
According to a nominator, "Sr. Marcella is an incredibly thoughtful teacher who carries God in all of the work that she does. Moreover, she is a person of the highest integrity and is always looking to improve the wellbeing (of Viterbo) and her community."
Spirit of Francis - Rosine Urujeni '11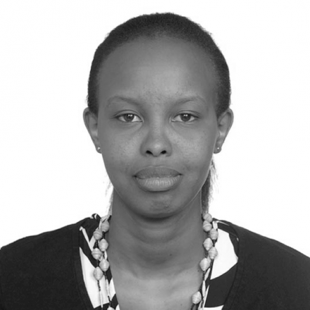 Rosine received her Bachelor's Degree in Law (L.L.B) from Kigali Independent University, studied and wrote a master's thesis at the International Humanitarian Law and Human Rights Universite de Geneve and received her Master's Degree (M.A.) in Servant Leadership from Viterbo University in 2011. After graduating from Viterbo, Rosine went back to her hometown in Kigali, Rwanda and took a job as the Rwanda Country Director of Indego Africa, an American non-profit social enterprise that creates economic and educational opportunities for African artisan women. With a successful law career to her name, Rosine chose to work in a field that focuses on the common good; she chose to work with an organization that was helping vulnerable women in society by providing women opportunities and ownership of decisions which helps ensure sustainable impact in their lives.
From September 2011 to November 2017 Rosine led Indego Africa's in-country strategy and operations. Prior to joining Indego Africa, she held positions as a Prosecutor in Rwanda and as an Officer of Civil Status in Kigali. Since November 2017, Rosine has decided to shift her career and now serves her country by working with the Ministry of Foreign Affairs, whereby she is in charge of the office of the Minister of Foreign Affairs. Rosine is a magnificent leader in the world's classroom and her kindness and good works are a testament to Viterbo's Franciscan values of contemplation, hospitality, integrity, service and stewardship.
Young Alumni - Joseph Stamp-Romero '12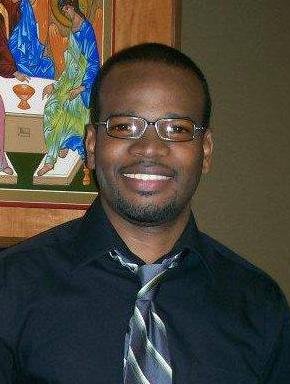 Joseph Stamp-Romero has worked with the youth in his country of Belize in the arts for almost 20 years. Joseph uses the art of dance and started his own dance company at the age of 19. His company which offered free dance classes to out of school and in-school youth was his country's premiere youth dance company for over 10 years. He learned to dance on the street near his house and choreographed a number of shows before getting formally trained. In 2008 he premiered his country's first dance television show called "Master of the Floor" and went on to do three seasons on television.
In 2013, Joseph launched the first youth theatre company in Belize to address social issues, mainly Gang violence that is still presently affecting Belizean youth.  Youth Advocacy through Arts (YATA) casted kids who were living in crime affected areas to help formulate the stories that were told with Joseph leading as script writer and director. He has worked with government organizations to that sought to utilize the arts a medium for kids to express their traumatic experiences.
Presently, Joseph is working on his own non-profit arts organization which he calls Vertical. A result of this came from his desire to use the arts in its healing form as social development tool. However, his first motivation is to see God in the lives of Belizean children as his faith has led him to the idea of vertical. He is currently working on establishing vertical with youth program and community projects that address crime in Belizean neighborhoods. His latest initiative is called Walls Down, which addresses gun and sexual violence committed against children.