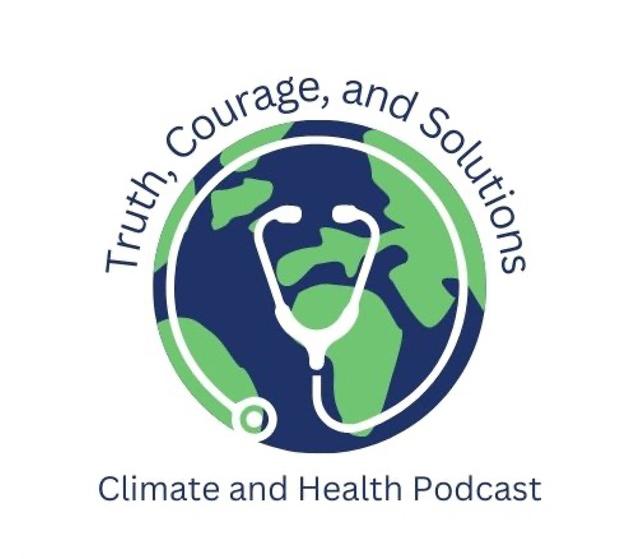 Dec. 1, 2022
Contact Cameron Kiersch at 608-796-3683 or cjkiersch@viterbo.edu
VITERBO UNIVERSITY NURSING STUDENTS CREATE CLIMATE AND HEALTH PODCAST; EPISODES BEGIN DEC. 5
LA CROSSE, Wis. – Students in Viterbo University's Nursing 514 class "Climate Change and Health: Global Awareness and Social Justice" have produced a four-part podcast featuring experts discussing the interrelated topics of climate and health.
An episode of the podcast, entitled "Truth, Courage, and Solutions," will be released on YouTube each day from Monday, Dec. 5–Thursday, Deb. 8:
Dec. 5: Series Preview with Viterbo nursing faculty member Cameron Kiersch.

Dec. 6: Planetary Health with Teddie Potter, PhD, University of Minnesota director of planetary health

Dec. 7: Wastewater Management Systems with Autumn Fisher, vice president of project delivery at CLEARAS, a plant-based approach to recovering vital nutrients from wastewater, and George Blair, director of the new water treatment plant in New Albin, Iowa.

Dec. 8: Indigenous Rights and Potential Solutions with Tom Thompson, UW Health sustainability specialist, Teddie Potter, and Autumn Fisher. 
"All the students involved in the project are in the Viterbo direct-entry MSN program and are prepared to tackle health care's most difficult challenges, and climate change is at the top of that list," said Cameron Kiersch, chair of the Viterbo DEMSN program. "In this course, students explored a variety of topics, from the trauma associated with forced climate migration to sustainable health care practices, and together not only established goals, roles and group norms, but also created something that required different skills and strategies. These are the skills that they will call upon when they encounter a new challenge in their professional practice, lead an interdisciplinary team, or advocate for a client."
For more information, visit the @truthcourageandsolutions Instagram page. The YouTube link to the podcast is https://www.youtube.com/channel/UCWZP-a-1USMJcsRs7zgUKwA.
-30-