Health care and wellness management graduate Carly Solatycki remembers her very first visit to Viterbo University.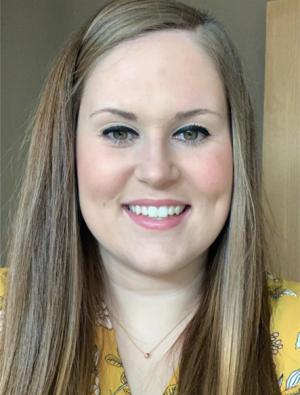 "It just made me feel like I was at home," she recalled.
Since then, Viterbo has "one hundred percent" lived up to her expectations, said Solatycki, who recently graduated.
"Everybody's always helping everybody else," she said of Viterbo. "It really feels like a family."
Solatycki is from Pittsville, in central Wisconsin, and decided to study health care and wellness management after a speaking about the program with a Viterbo professor.
"All the professors I've had at Viterbo are always looking out for your best interest," she said.
The classroom experience at Viterbo is "very interactive," which encourages students to ask questions and be challenged in a supportive environment.
"No professor I've ever had just stood in the front of class and talked for the whole time," she said. "It's definitely very discussion-based."
Solatycki said her professors would talk about a subject for a while and then open it up to role-playing or discussion, which allowed students to get "a better understanding" of the subject matter.
The health care and wellness management major is part of Viterbo's Dahl School of Business, which guarantees paid internships to all students.  Solatycki completed several internships as part of her degree, and said she benefited from the experience of working in different professional settings.
Her internships included working in the HR department at Three Bears Resort in Warrens, where she helped with payroll, on-boarding employees, and was the main point of contact for international students working at the resort on J1 Visas.
Solatycki also interned at Bethany St. Joseph in La Crosse, a health care services provider for seniors and disabled individuals. During that internship, she worked with the director of the assisted living facility on marketing projects, and helped with various HR tasks.
Solatycki said she feels prepared and confident for the future,  and would recommend Viterbo to anyone looking for a college where they will feel supported.
A Viterbo education is affordable, she noted, especially after you factor in the scholarships available to the university's students. But, in particular, she said she benefited from the small class sizes at Viterbo.
"You really get to know your professors and you're not just a number in the crowd," she said. "They're always willing to help you no matter what and you'll get to know everybody in your class."