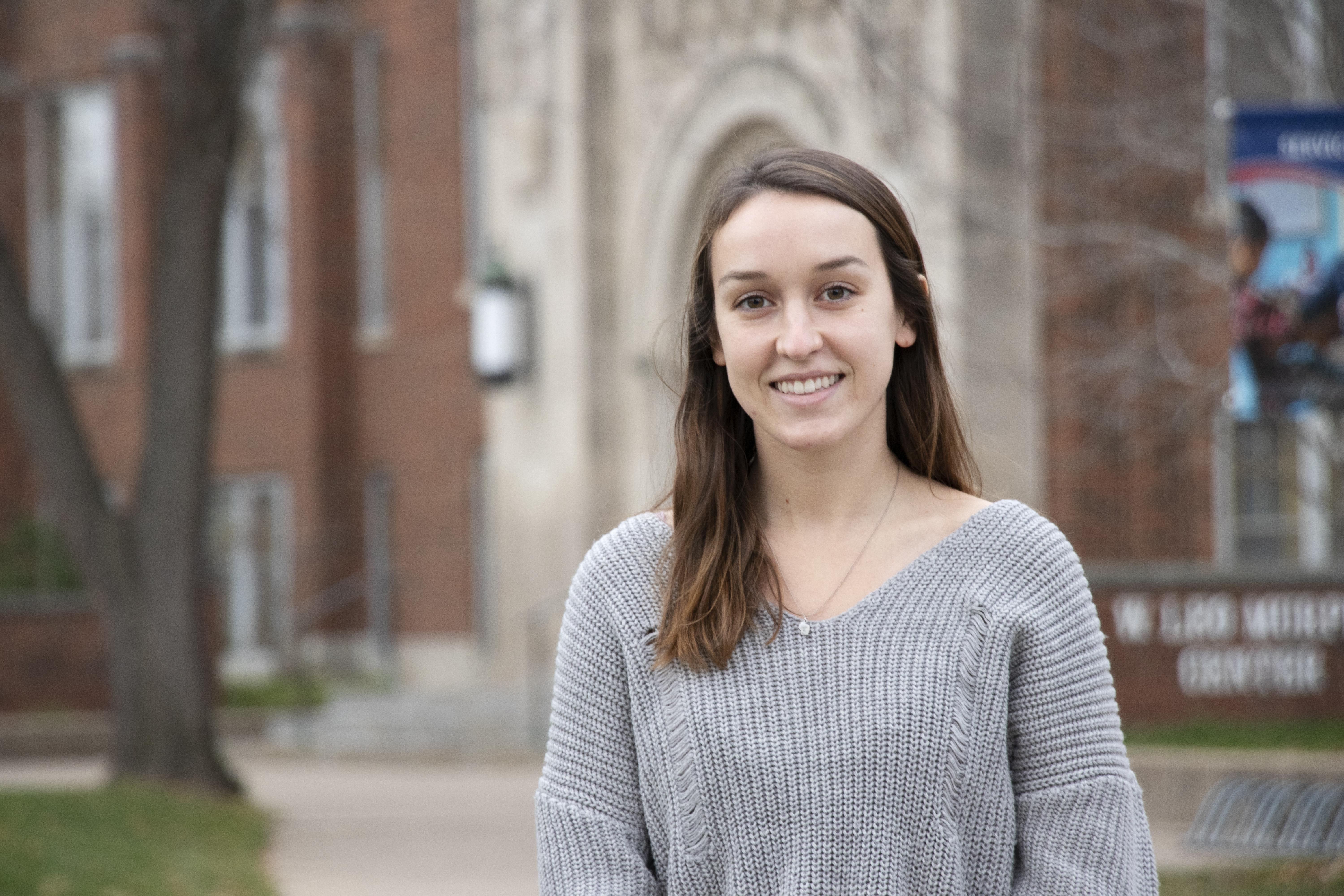 Being a college transfer student can present a unique set of challenges. From feelings of loneliness to uncertainty about where to find the answers to a variety of questions, adjusting to life at a new school is rarely easy. Viterbo nursing major Miranda Zipp understands this as well as anyone. A transfer student herself three years ago, Zipp now serves as a transfer mentor in Viterbo's Student Success Transfer Transition Program.
"Sharing my experience and helping students make connections on campus has been really rewarding," said Zipp, a senior from Fond du Lac who will graduate in May.
The nursing program is what drew Zipp to Viterbo. She had struggled at a larger state school, and would quickly discover that Viterbo's small class sizes and personal attention from faculty fit her learning style and were what she needed to thrive.
"I've loved being at Viterbo ever since I toured campus," she said. "The teachers here know you and want all their students to succeed."
Zipp has especially enjoyed her wide variety of nursing clinical experiences and the many opportunities the Viterbo nursing program offers students.
In addition to serving as a transfer mentor, Zipp also works in the Viterbo health services and admissions offices. She is an active member of the Viterbo Student Nurses Association and the American Sign Language Club. Off campus, she enjoys hiking the La Crosse bluffs, kayaking, snowshoeing, painting and other arts and crafts, and photography.
After graduating, Zipp would like her first nursing post to be in an emergency room or intensive care unit. She is keeping her long-term career options open.
 "I think I would like to eventually return to school to become a midwife or enroll in Viterbo's DNP program and pursue a career in the field of women's sexual health," Zipp said.