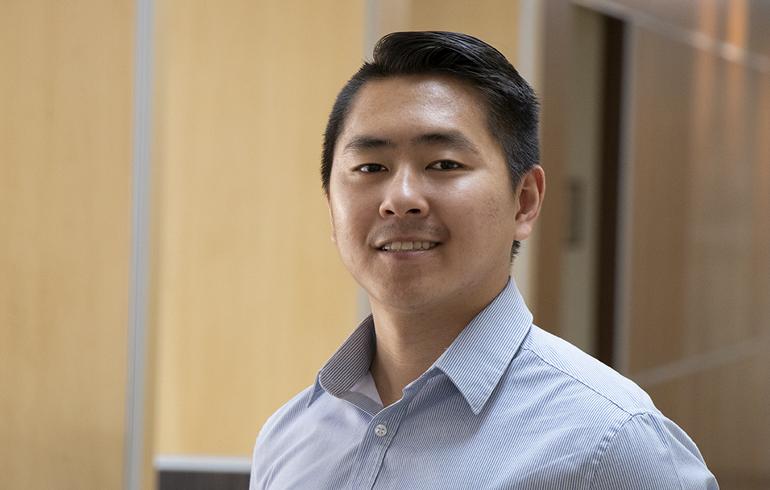 Soccer has always been an important part of Yoshi Kogiso's life. In fact, it's the reason he chose to attend college in the U.S.
"Having the opportunity to play collegiate soccer was huge for me," said Kogiso, a native of Cuernavaca, Mexico, who received a scholarship to play at Viterbo University. "Overall, it has been a great experience. Most of my friends are on the soccer team, and I love the U.S."
Kogiso has made the most of his soccer career, being named second team all-conference his sophomore and junior years. He started all 16 games for the V-Hawks this season and led the team in shots. He was also named an NAIA scholar-athlete his junior and senior seasons.
A business administration major with a minor in accounting, Kogiso has excelled in academics as well as athletics. He credits faculty member Todd Ondell with encouraging he and other students to seek out an internship early in their college careers. This led to Kogiso landing a great internship as an international logistics coordinator with Trane (Ingersoll Rand) for two and a half years. He has been very happy with his Viterbo education.
"I like the small classes and being able to talk with my teachers, who are always willing to help and give you advice when you need it," he said.
Viterbo faculty member Jo Ann Marson even helped him land a job at La Crosse Technology, which he will begin after gradation in May. Having a position secured more than a month before graduation has definitely put him at ease, he said.
In his limited spare time, Kogiso enjoys watching sports, hiking in the bluffs, and spending time with friends. He offered some advice for other international students.
"Try to enjoy everything you can," he said. "Be open to new experiences. Don't be afraid to try new things and be social. I love Viterbo and all the people here."