Most, if not all, Viterbo University graduates go out into the world having gained an appreciation for the importance of service, a commitment to serving the greater good. Richard Hecker '78 came to Viterbo with service already embedded in his heart.
When Hecker was a teenager, his parents took him on a trip out west. His family was having a picnic on a Navajo reservation in the middle of nowhere. Nearby was an elderly Navajo woman weaving baskets, and Hecker's mother shared some of their food with the woman.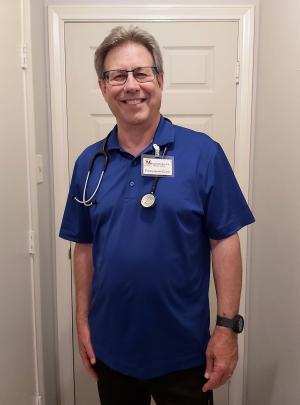 Growing up in a middle class family in Manitowoc, Hecker had experienced a relatively easy life, but encountering that Navajo woman and seeing his mother reach out with that generous gesture had a profound impact on him.
"That was a seed planted inside of me. That seed grew and certainly had some watering at Viterbo," Hecker said. "I developed this desire to impact my world."
After he graduated from high school, Hecker went to a community college in Manitowoc, where biology instructor James Slock made a big impression on him. When Slock took a job at Viterbo after Hecker had been at the community college for two years, Hecker went to visit him in La Crosse.
Impressed by the campus and the prospect of smaller classes, Hecker transferred to Viterbo. "It was really what I needed in terms of social interaction. Back then I was very introverted, and I needed to learn socialization. I didn't know how to talk to girls, and here I end up at a college with a 4-to-1 ratio."
Hecker had been looking at a career as an environmental scientist, but at Viterbo, he realized he wanted to do something that involved working with people, helping them. When he graduated with a biology degree, he was intent on going to medical school.
He didn't end up going to medical school, but he had some valuable experiences as a CNA at a La Crosse nursing home and then studying medical technology and working in the emergency room as a technician at St. Francis, and working as a medical technician in a poverty-stricken area of West Virginia. Those experiences led him to enroll at the University of Oklahoma to become a physician assistant.
Hecker recalls he sailed through the PA program because of his training at Viterbo and St. Francis and the mentorship of Slock. Like a lot of Viterbo students these days, Hecker was the first in his family to go to college, and the Viterbo environment was perfect for nurturing him and preparing him to fly.
"Viterbo did a lot of shaping of me and I realize how important that was for me," Hecker said. "Viterbo is a learning experience, but Viterbo is also a life experience, and both are equally important and both of them shaped my life to where I am."
He also was shaped by an experience as he was about to begin his career. He provided medical care for villagers at a mission hospital in a remote mountain region of Luzon in the Philippines. "It was a life changing event for me," Hecker said. "It was so profound that I came back to America in a little bit of culture shock. I did not want to be here."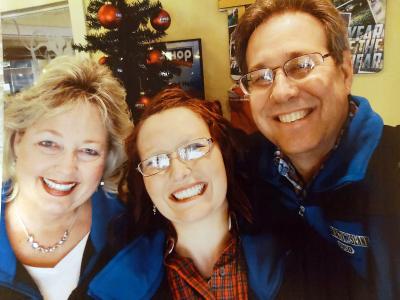 Hecker was interviewed by phone recently, the day after his last day at a community clinic in Waco, Texas, where he served 700 patients, many of them indigent and homeless. His life as a medical professional included a great many medical missions that took him all over the world, including work in Mexico and Central America, Brazil, Peru, Haiti, Belarus, China, Kenya, and several monthlong stints in Romania with his daughter, Grace, and his wife, Gay, who died in October 2019.
"Working with the poor has been very rewarding. That's been my passion, the care of the underserved. It's been a real joy," Hecker said. "Our work in Romania was quite profound because the state of Romanian medicine was like going back into the 1930s."
Although Hecker lived and practiced emergency room medicine in Osseo for many years, he had not been on the Viterbo campus for many years. In 2018, he came to La Crosse and decided to go walk around his old alma mater, realizing it had been 40 years since he graduated.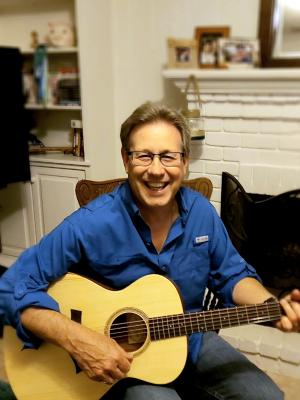 "I walked all over campus and thought, 'Wow, this was a special time of my life,'" Hecker said.
He's been thinking more about his Viterbo days lately, and with the global COVID-19 pandemic unfolding, he started thinking about the struggles Viterbo students are going through, whether it's losing income from jobs or having unforeseen expenses because of having to find off-campus housing.
Pondering those Viterbo students, his instinct to help kicked in and he contacted the alumni office, making a donation to the Student Emergency Fund. "That was an easy decision," he said. "It was completely natural for me to say, 'Yeah, I want to help.'"
Hecker figures he might be able to get back to Viterbo more often in the coming years. After the pandemic dies down, he's likely to move back to Wisconsin, probably Door County, where he and his wife first met. He'll be semi-retired, most likely practicing some telemedicine and indulging in his nature photography and guitar playing passions.
Until then, he's praying for the health and safety of all and hoping people take every precaution to prevent infection. "The big deal here is we have to be really smart. This is not the flu, people." Hecker said. "This is a very dangerous virus that can hit everybody hard, even young people."