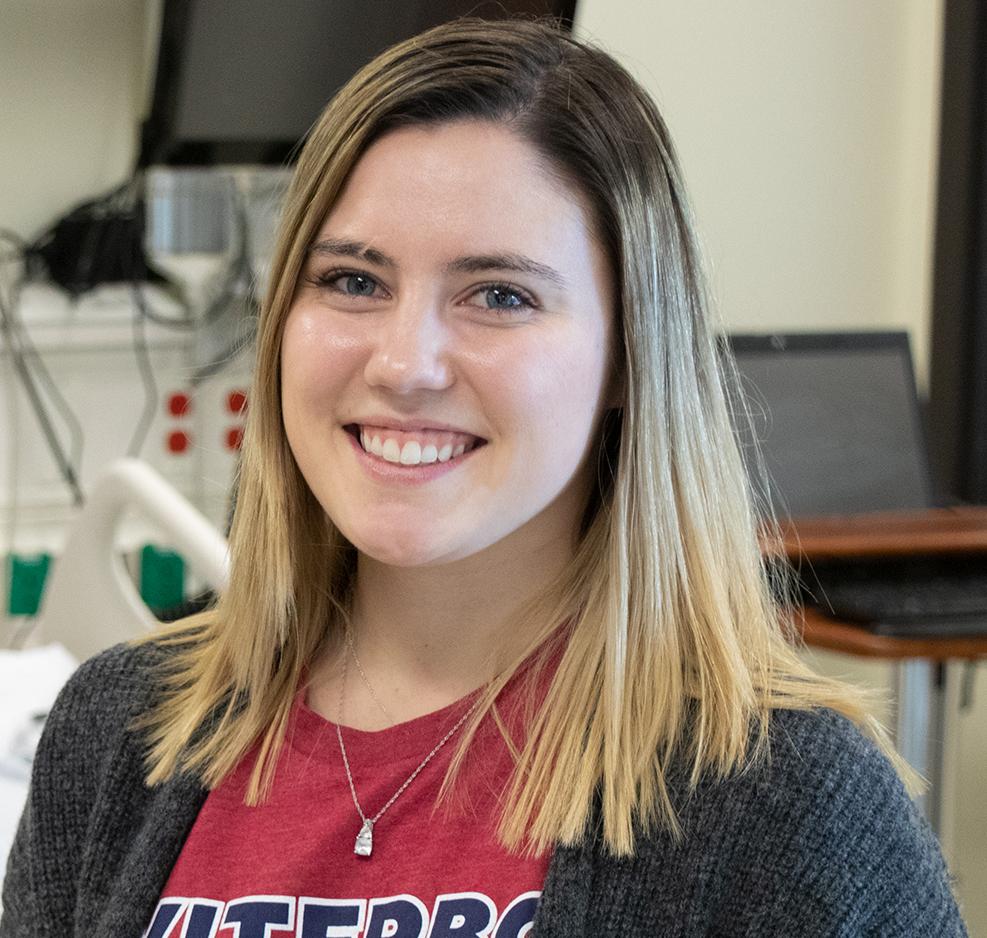 There was never any doubt about the chosen career of Viterbo University student Nicole Sanders. "My mom is a nurse, and I used to play with my toy medical kit 'treating' people when I was a kid," said Sanders, a senior from Belleville. "I always knew I wanted to be a nurse."
Sanders discovered Viterbo University on a visit to campus during Private College Week. Her father had attended the University of Wisconsin-La Crosse and her mother knew the reputation of Viterbo's nursing program. The visit began with the president of the university leading the group in prayer.
"That's when I knew Viterbo was different from other schools," Sanders said. "I fell in love with the hospitality I experienced from everyone and the School of Nursing building was so nice and had the latest technology."
Four years later, Sanders will graduate in May with a Bachelor of Science in Nursing degree. She is very happy with her choice to attend Viterbo.
"Viterbo has become my second home, and I have developed close relationships with my professors, and they have great contacts in the medical community," Sanders said.
If she had to choose, Sanders' favorite class has been "Health, Healing, and Christian Spirituality," which was taught by both a nursing and a religious studies faculty member. The class allowed students to see the health field "in a different light," she said.
In addition to her nursing studies, Sanders is the president of Residence Hall Association, is very active in campus ministry, and works as a Voyager campus tour guide.
"I love Viterbo, and I love talking with and meeting new people," Sanders said of serving as a tour guide for three years. "Viterbo is a very special place, and I like being able to share that with others."
The close community of a private university also resulted in Sanders becoming a member of the women's soccer team. During a chance conversation with the university president, Sanders professed how much she enjoyed playing soccer in high school. The president referred her to the coach, and she ended up joining the team.
After graduation, she hopes to work as a medical/surgical nurse at one of the hospitals in La Crosse or at St. Mary's Hospital in Madison, where her mother worked.
"One of Nicole's key qualities is her joyful spirit and willingness to approach any situation with positivity," said Lynne Kuhl, assistant professor of nursing. "I believe Nicole brings a genuine ability to connect to people and will be a compassionate nurse focused upon patients, families and living Franciscan values in all she does."