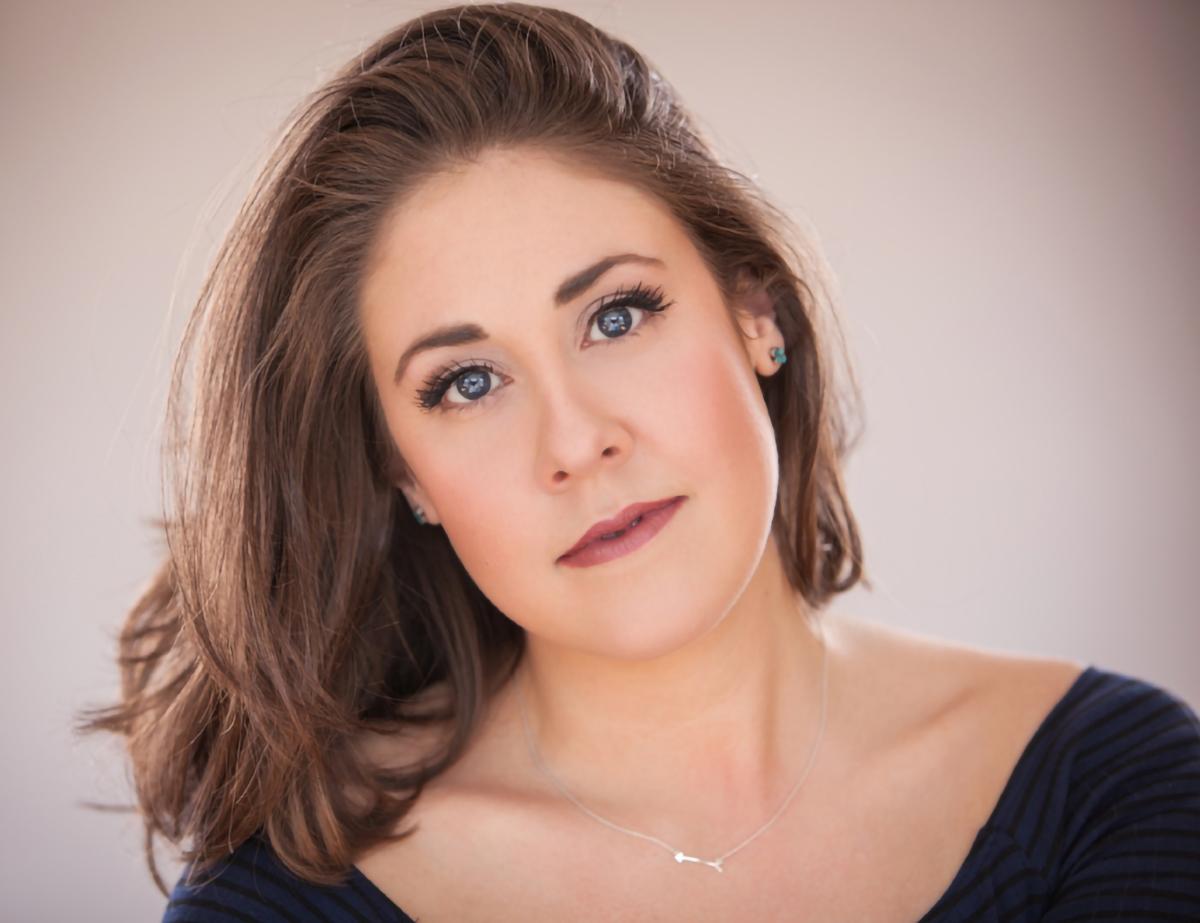 Katherine Weber '10 didn't have a lot of travel experience growing up, but she has more than made up for it since graduating from Viterbo University with a bachelor's degree in vocal music performance. She has become quite international.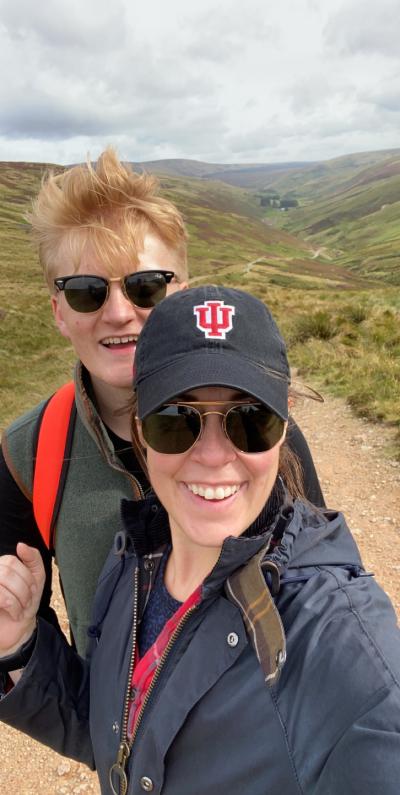 These days the operatic soprano is living in Amsterdam, a resident there since September 2020. She joined her United Kingdom-born fiancé, conductor Fergus McAlpine, in the Netherlands, where he had completed his master's degree and is conductor of the Zemlinsky Chamber Orchestra.
They recently moved into their new home in a building erected as a warehouse in 1605. As Weber chats on a Zoom call, small electric-powered boats and kayaks creep by on the canal right outside her window.
Growing up in Holmen, all Weber's traveling was confined to the Midwest. She played softball in the summers, which kept the family close to home while some other families went on long-distance adventures. And Weber was perfectly fine with that.
"I never will forget where I'm from. Holmen will still always be home, but I also love that I'm able to travel," said Weber, who was crowned Miss Holmen in 2006, just a week before she started her studies at Viterbo.
Staying close to home and studying at Viterbo was an attraction for Weber, particularly because of voice teacher Daniel Johnson-Wilmot, who also taught Weber's mother, Rebecca, when she was at Viterbo.
"I think he's one of the greatest teachers ever," Weber said. "He's so kind."
The beauty of getting her start as an opera singer at a small university like Viterbo, Weber said, is she got real experience taking on lead roles in operas. At a bigger university, undergraduates would get to sing in the chorus, but would rarely get big parts.
After graduating from Viterbo as part of a cohort of about a dozen vocal music majors, Weber moved on to graduate school at Indiana University, where there were 1,200 students in the program. At Indiana, Weber had the advantage of having great experience as a performer at Viterbo.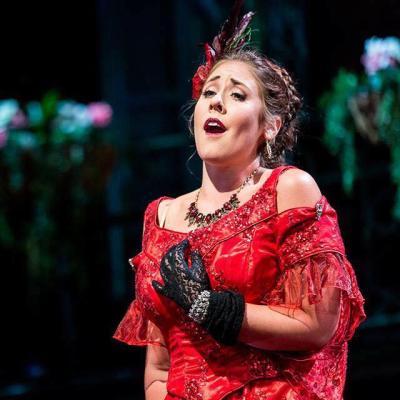 "I knew how to sing on stage and how to perform," Weber said. "I knew how to sing over a live orchestra."
Indiana University might have been a big school, but Bloomington, the city where it's located, had a small-town feel that was comfortable for Weber. After grad school, though, the realities of being a professional opera singer required major expansion of her comfort zone. That was hard at first.
At Viterbo, Weber traveled to London to perform with the concert choir, but going with a big group is very different from traveling solo. She recalls being terrified the first time she went to New York on her own to audition. She's better now, a veteran traveler. "You just get used to it," she said.
Weber has performed in operas in Milwaukee, Chicago, Virginia, and many in Colorado locales, which she adored. Perhaps the best part of living in Colorado was meeting McAlpine on the bus when he was there for a conducting fellowship.
McAlpine is a fantastic travel companion, Weber said, which has helped her enjoy her excursions more. "He loves eating the foods of wherever we are, reveling in every sight and every sound," Weber said.
Together they have visited Oslo, Norway, where McAlpine did his undergraduate studies, and they've visited his home stomping grounds in the U.K. The pandemic has put a damper on travel—and on performing opportunities—but things are getting better in Europe now, she said.
Weber is performing a live concert in July that will be livestreamed on Facebook for an audience of about 30 people. That's far short of the 300–400 capacity of the church where the concert will take place, but it's a step toward normalcy at least.
Also in July, she and McAlpine will travel to Austria on some music business. After that's done, they're getting Eurail passes and will do some exploring on the way back to Amsterdam, which Weber is enjoying immensely.
"There's so much culture here, and the museums are so amazing," she said. "Plus, people are so nice here. Everybody around us has been so welcoming."
In August, Weber returns to the U.S. for concerts in Milwaukee and southern Illinois, near St. Louis, Mo. Also, Weber and her best friend are working on a joint recital they will perform in the U.S., U.K., Amsterdam, and Prague in the Czech Republic.
Weber is really looking forward to a trip toward the end of the year that will bring her back to Viterbo to sing in a Christmas concert with the La Crosse Symphony Orchestra, something she's long dreamed of doing.
She has another trip back to the area planned for May 2022 that fills her with anticipation: She and McAlpine are coming back to be wed.