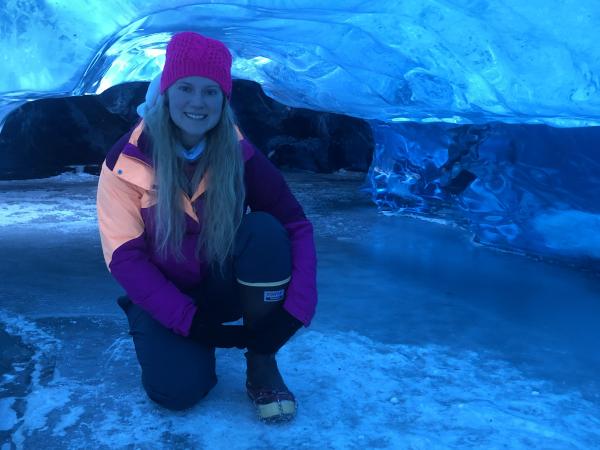 Viterbo University has a great reputation for graduating nursing students who are ready to work from day one, thanks to the capstone clinicals they do at the end of their studies. They basically get the experience of doing what a full-fledged nurse does.
So what happens when they can't do the traditional capstone because of a global pandemic? That's what Kelsey (Ludwig) Stefanich wondered a year ago when she graduated from Viterbo with her nursing degree, and she was far from alone.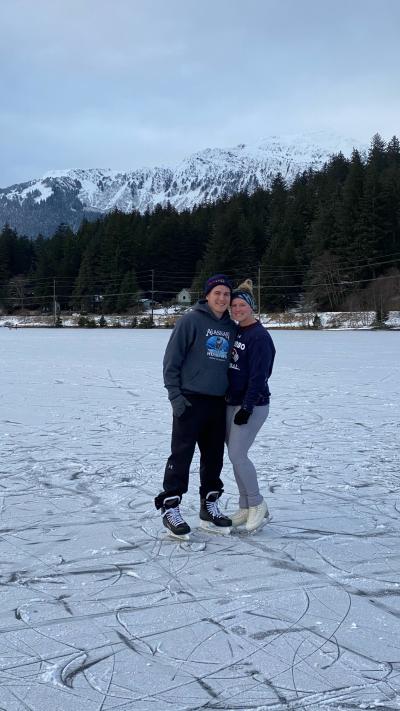 "A lot of people in my graduating class were on edge," Stefanich said. "The biggest clinical we had was canceled and put online. I kind of had some anxiety."
As it turned out, even without that capstone clinical, Viterbo does a great job of training future nurses. Stefanich found that out on the job last August when she started work as a registered nurse at Bartlett Regional Hospital in Juneau, Alaska.
"Once I started working, I'm like, 'I do have this,'" Stefanich said. "You have it in your mind. You just have to put it to use."
Even without the final clinical, nurses get hands-on experience, both in the field and in Viterbo's state-of-the-art simulation labs, which help students get a feel for real-time, real-world situations. Although they're not working with live patients in these labs, Stefanich said students get a sense of the pressure they'll face on the job.
"The time in the sim labs were a huge help, as nerve-wracking as they were," she said.
Stefanich has put her nursing skills to use as a same day surgery nurse. In that role, she gets people ready for surgery and afterward gets them ready to go home. She has enjoyed this duty, but she's excited about moving to obstetrics in June, even though it means working 12-hour overnight shifts. It's not like she didn't know what being a nurse would be like.
Coming from a family with many members who work in health care, Stefanich was drawn toward the field from an early age. At first she wanted to be an emergency room doctor, but then she realized that doctors don't get to spend much time with patients. "Most doctors only get a few minutes, and I wanted more," Stefanich said. "I've actually known for a long time that I wanted to be a nurse. I wanted to be involved in more one-to-one care."
A standout softball player at Mosinee High School, Stefanich put a high priority on playing collegiate softball. That's apparent when you look at the stats from her first year playing for the V-Hawks. Stefanich started all 53 games, leading the team with a .395 batting average in conference play. She also led the team with 10 stolen bases and had a fielding percentage of .956.
By the end of her sophomore year, though, Stefanich realized that her passion for nursing had surpassed softball. She poured more of her time and energy into her nursing training, and she always felt like her teachers returned that energy. "They showed they cared about my success and that they wanted me to do well in the program," Stefanich said.
While Juneau is Alaska's capital city, it's actually more small-town than La Crosse, at least based on population (Juneau has about 32,000 residents). Stefanich discovered Juneau when she and her husband, Austin, visited his brother, Eric, who works at Bartlett Regional Hospital.
Stefanich finds there's a lot to love about life in Juneau. She and her husband, a physical education teacher, enjoy the opportunities for mountain hiking, kayaking, fishing, and whale watching.
"I feel like every day is an adventure here," she said.