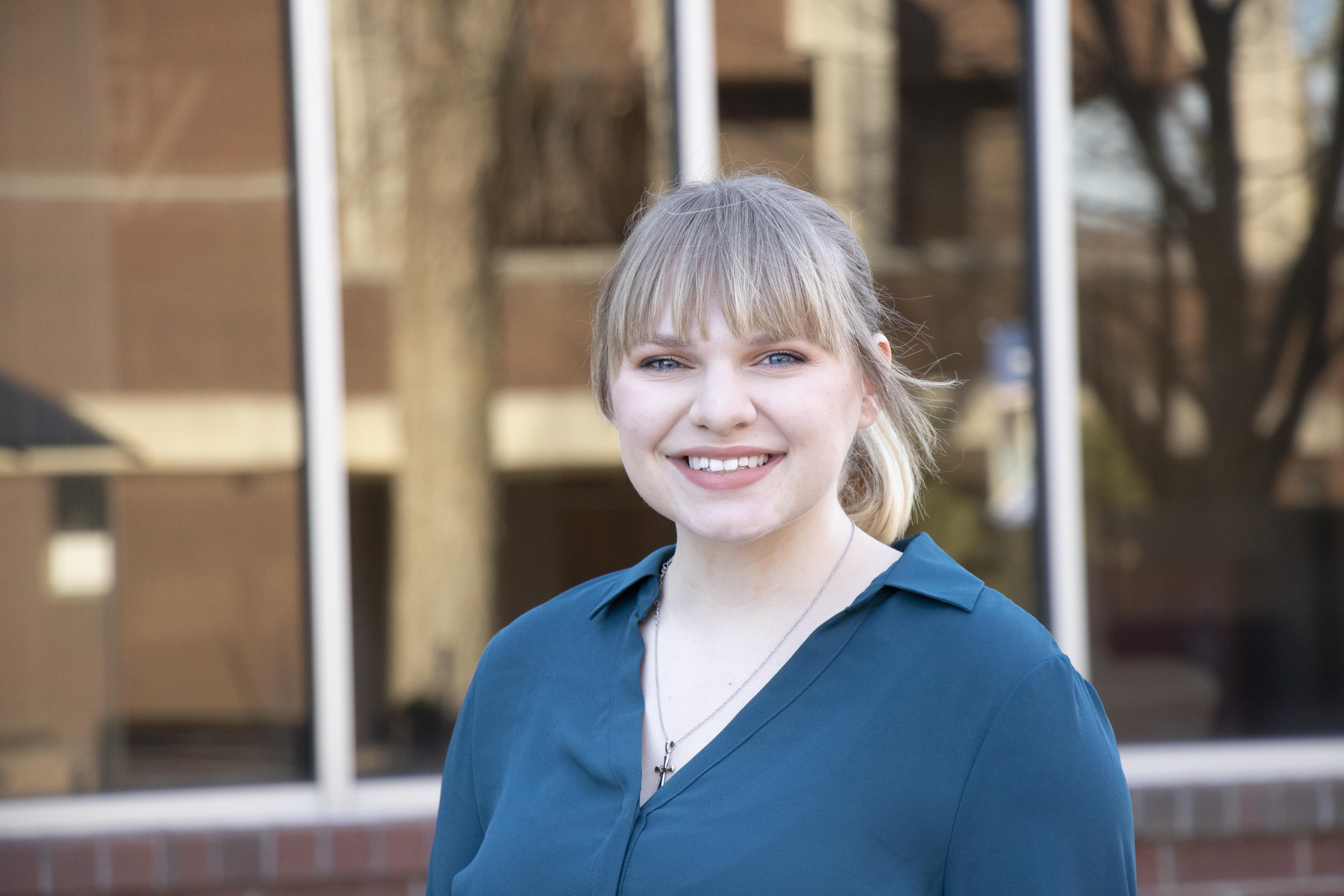 Kaitlin Babcock hopes to see as many people as possible sporting a green bandana in the coming months. The Green Bandana project is a mental illness awareness initiative in which participants tie a green bandana to their backpack that signals they may be approached by anyone struggling with a mental health issue. These advocates will have received training about resources, referrals, and what to do in a variety of situations.
"We wanted to do a community project that included physical representation of support for people struggling with mental illness," said Babcock, a senior psychology major from New Lisbon who serves as the Viterbo Psychology Club president.
The program is popular on many college campuses across the country, and Babcock and Kayla Kaczorowski, the club's vice president, decided to bring it to Viterbo. They presented the idea at a meeting of the La Crosse chapter of the National Alliance for Mental Illness and received an enthusiastic endorsement from the organization's board of directors. One of the board members was La Crosse Police Chief Shawn Kudron, who offered to supply the bandanas on behalf of his department. He delivered them to campus earlier this month.
Babcock began at Viterbo as a nursing major. She did very well academically in her nursing courses, but she loved her freshman psychology class that left her wanting more each day. Babcock changed her major after a semester to follow her passion, which she said was as "one of the best decisions I've ever made."
Outside of academics, Babcock enjoys crocheting, listening to music, Netflix, and hiking and enjoying the beauty of nature. She works part time at the Moka coffee shop in La Crosse.
After graduating in May, Babcock will pursue a master's degree in mental health counseling from Mount Mary University in Milwaukee. She is open to a variety of counseling careers.
"I hope to discover exactly what I want to do in graduate school," she said. "I'll let God take me where he wants me."