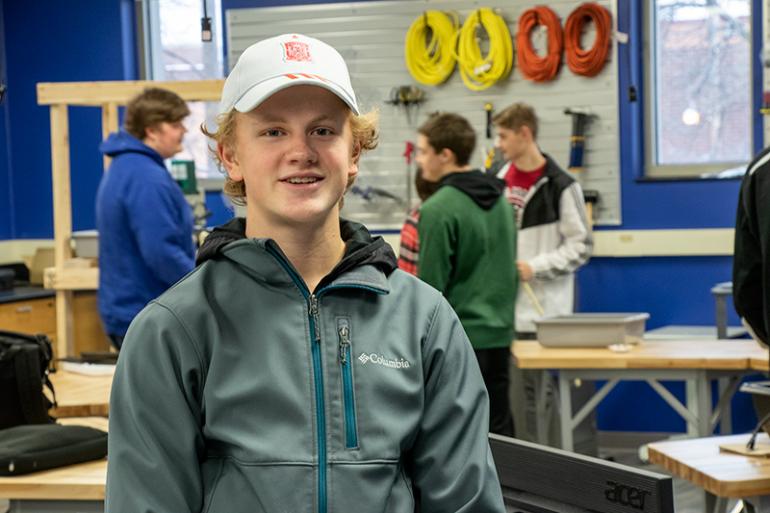 Freshman Calvin Brown found everything he wanted in a college at Viterbo University—a school that was just the right distance from his hometown of Marshfield, an enrollment level that would ease his transition from high school, and a place where he could both study engineering and play collegiate soccer. 
As his first semester of college draws to a close , Brown says everything has gone well so far.
"I like Viterbo," he said. "I've been able to meet new people through athletics and everyone here is very open and welcoming. I'm happy with both the engineering and soccer programs."
La Crosse as also been a good fit for Brown, who describes the city as "the right size with plenty of things to do."In is spare time, he enjoys hanging out with friends and attending sporting events.
Brown hopes to land the first of several internships with local companies as early as next year. He is also excited for the field's career prospects in the La Crosse area.
With several uncles and cousins who are engineers, Brown said he was very familiar with the profession when selecting a major. His family members were happy with their career choices and the field also fit closely with his natural talents.
"I've always been good at math and science," he said."And Viterbo as the kind of broad program i wanted. It will help me figure out what type of engineering I want to do."