A 30-year-old Jamaican-born single mother from Canada comes to Viterbo University in the late 1970s to study medical records administration and goes on to become CEO of an organization responsible for 170-plus health care providers, allocating $4.2 billion annually. More than that, she became a social change agent, a passionate advocate and major force in driving the ethics, equity, and quality of care agendas in Canada. How does something like that happen?
It all started with a dinner invitation.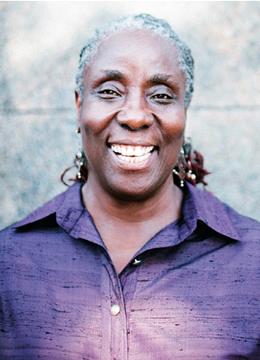 Camille Orridge '80 started her health care career in the late 1960s when she moved from Jamaica to Canada. Her first job was ward maid, cleaning up at Toronto General Hospital. It was a start, but she knew she was capable of so much more. Even as a young woman, this was her motto: "I won't be boxed in by anyone else's perceptions about what I can or cannot do. We will take our rightful place and we will achieve."
By the time she returned to Jamaica with her young son, Heath, she had earned a management certificate in health care administration. She had gone to Jamaica to aid in the government attempt to improve health care and education.
"I've always been an activist and committed to that kind of work," Orridge said. "I learned from a very early age that you need to be politically active for the next generation to be better off than you."
Lois Hess '62, who was in charge of Viterbo's medical records administration program, also was in Jamaica, on a mission to help Caribbean countries improve their health care records. Hess was there on her own, living near where Orridge was staying. Orridge noticed that Hess was flying solo and asked her to come over for dinner.
They struck up a friendship, and a year later when they met at a health records conference in Toronto, Hess made a suggestion: Orridge should come and study at Viterbo. It seemed like a big jump and she was hesitant to make it until she got a letter from Hess saying she had been admitted to the program.
"College education wasn't in my line of vision at all. I was a single parent at 18," Orridge said, speaking by phone recently from Toronto. "She identified me as somebody with potential, which to me was significant. Lois opened this other path for me. It was life changing."
Hess, who served as Orridge's host family, had a good instinct. Orridge got through the four-year medical records administration program in three years, graduating summa cum laude despite having a young son, working several jobs, and still finding time for community service.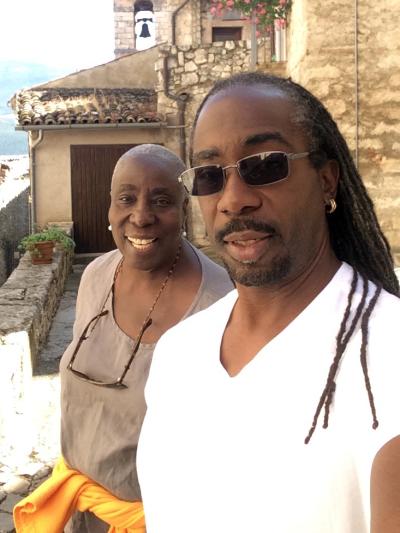 Orridge has vivid memories of her time at Viterbo, including the kindness of the priests at Newman Center, where she worked as a housekeeper, and the inspirational encouragement she got from Thea Bowman, FSPA. A couple of the Sisters on campus were overtly racist, and Orridge didn't always feel so welcomed off campus either, but Sr. Bowman, who was Black, made her feel empowered and that she belonged.
"Sister Thea was phenomenal. She always told me, 'You have a right to be here,'" Orridge said. "I do appreciate Viterbo. It certainly made a difference in my life."
Orridge went on to earn a master's degree in health administration from the University of Toronto, and worked hard in her professional career to ensure that people of color in Canada get better access to health care and improved outcomes, that they know they "have a right to be here."
It would be nearly impossible to overstate the impact Orridge has had in Canada, both as an advocate for developing strong and inclusive communities and as a champion of improving health care for all but especially for marginalized populations, pushing for strategies to design services around patient needs.
Her work has not gone unnoticed. Just in the last decade she has been named to the Top 25 Women of Influence and been honored with the Queen Elizabeth II Diamond Jubilee Medal and the African Canadian Achievement Award for Excellence in Medicine. And, oh yeah, she also was honored with a Viterbo University Distinguished Alumni Award in 2014.
In 2015, Orridge retired as CEO of the Toronto Central Local Health Integration Network, but she has continued her work advancing equity in health care as a senior fellow at the Wellesley Institute, doing research and creating awareness of shortcomings in the health care system in hopes of influencing government policy makers.
The co-founder of Pathways to Education, a successful stay-in-school program for high school students, Orridge also continues in retirement to spend as much time as she can mentoring young people.
"I've always felt a need and responsibility to be active in the community and consider myself fortunate in being able to contribute. It's very gratifying to feel you can make a difference," Orridge said. "I hope I've made a dent. I think where I've made the biggest dent in my career is there are a lot of rooms I entered where I was the first Black or the only Black."
---
Help keep Viterbo's global connections strong with a gift designated for international students.