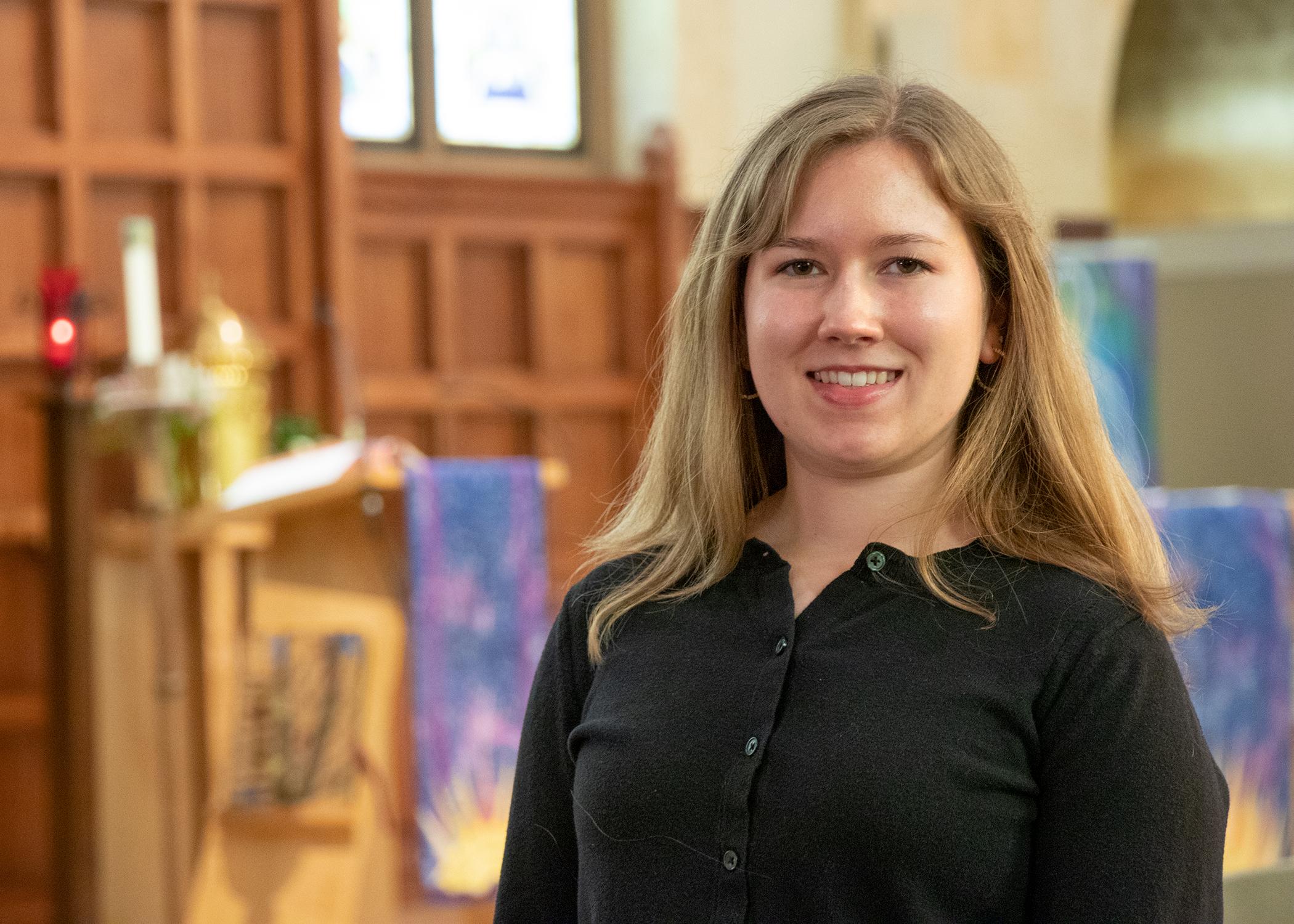 Like nearly all nursing students, Bridget Proper has a strong interest in the medical field and the desire to work directly with patients. For her though, providing holistic care is key as well.
"I have a minor in religious studies and philosophy because in addition to being personally interested, I want to support the spiritual health of patients," said Proper, a junior. said. "That is a really important aspect of health that is often overlooked because it is so personal."
A practicing Catholic, Proper is very involved in Viterbo campus ministry. She leads the Clare's Vision women's Bible study and discussion group and is a regular at the weekly Supper and Scripture and Mingle-Unwind-Gather events. She also attends Mass, Praise and Worship, and does service work.
Proper chose to attend Viterbo because of the reputation of the nursing program, the university's Catholic and Franciscan values, the welcoming community, and opportunity for personal relationships with faculty. It was also the right distance from her hometown of St. Paul.
On campus, Proper works as a resident assist and is active with the cross-country team. She also enjoys spending time with her friends and crafting and crocheting. She looks forward to a rewarding career in nursing but is still discerning the specifics.
"I am trying different things and seeing what I like the best and am passionate about," she said. "Right now, it's pediatrics and mental health."