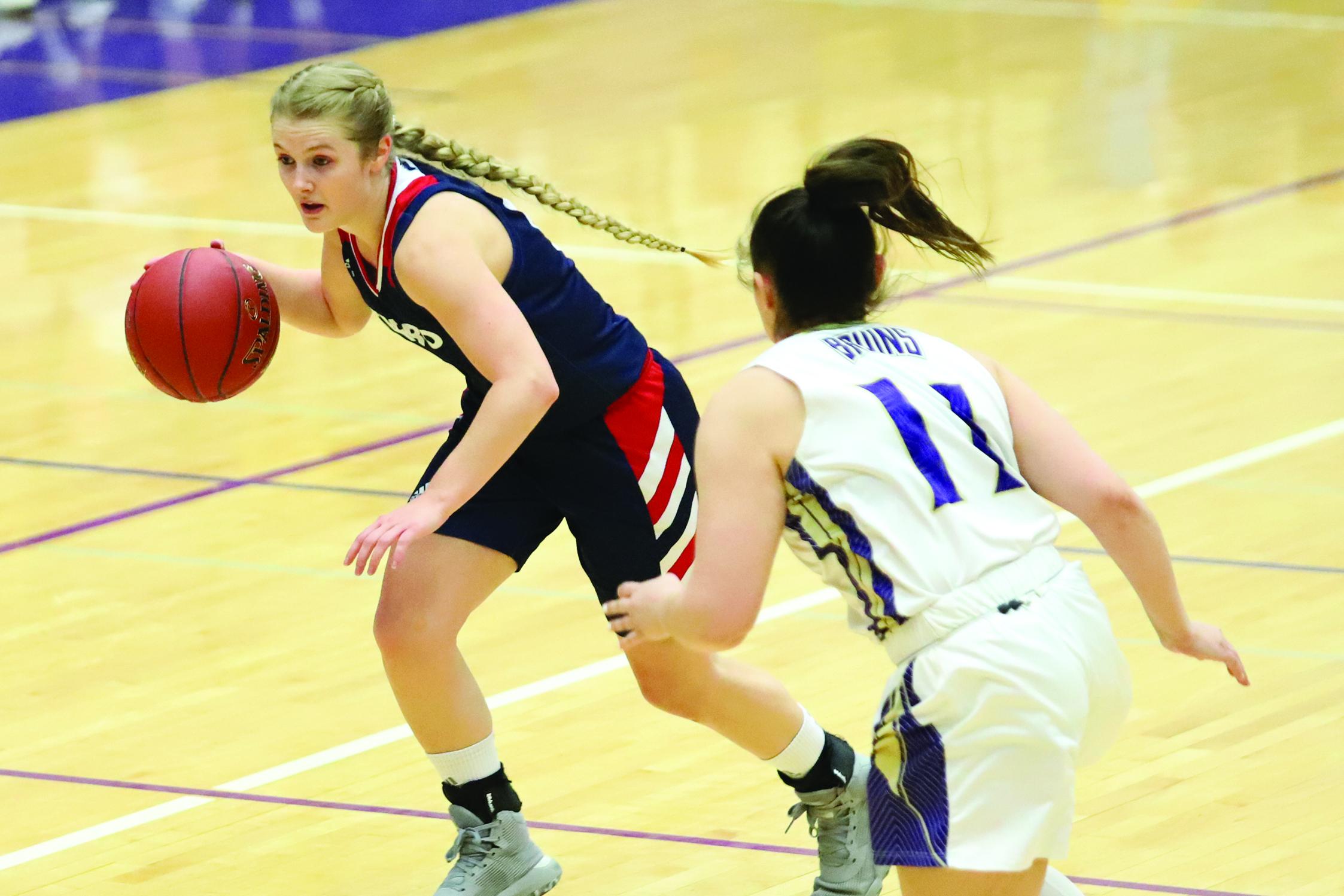 Viterbo nursing major Ambree Schlosser discovered one of her passions very early in life. "I started with basketball in third grade and I've been playing year-round ever since," said Schlosser, an Eau Galle native who is in the midst of her senior season as a standout player on the women's basketball team. "I wanted to play in college and Viterbo provided me with a great opportunity."
Schlosser led the team in assists each of the past two seasons and is a three-time winner of the National Association of Intercollegiate Athletics conference scholar-athlete award.
"Ambree is a special individual," said Viterbo women's basketball coach Lionel Jones. "She and I have been through some great battles together. I would not want anyone else by my side if the game is on the line. Ambree is smart, has a great work ethic, and has been a huge part of our program's turnaround."
Schlosser will graduate in May with a bachelor's degree in nursing. In addition to playing basketball, the quality of the nursing program, the beautiful campus, and the hospitality of everyone at the university were also factors in her decision to attend Viterbo, she said.
Interested in a career in the medical field, Schlosser determined nursing was the best choice after hearing more about the profession from her older sister, who is an RN with Mayo Clinic Health System in Eau Claire. Schlosser is happy with her Viterbo experience.
"I think the professors have done a really good job in providing us with a patient-focused and diverse education," said Schlosser, who enjoys spending time with friends, family, and her dogs, reading, skiing, hiking, and other outdoor activities in her limited spare time.
Schlosser would like to work as a trauma nurse, eventually in an ICU or emergency department. Her Viterbo clinical experiences reaffirmed her goal.
"I may also return to school someday to become a nurse practitioner," she said.