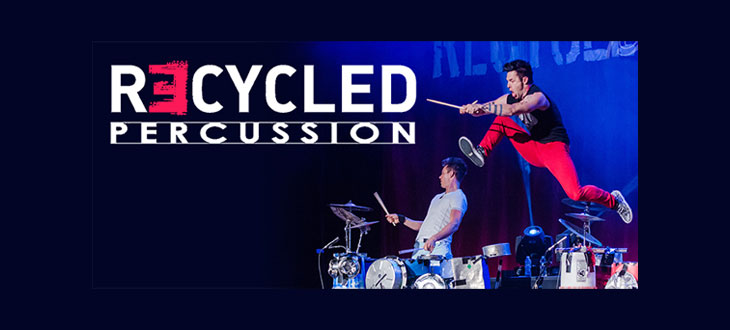 Tickets: $42 Main Floor/$38 Lower Balcony/$32 Upper Balcony
Founded by Justin Spencer, Recycled Percussion and their junk rock music have been an unstoppable international phenomenon since 1995, performing more than 6,000 shows in 15 countries. Finalists on America's Got Talent, they have also appeared on Carson Daly, The Today Show, China's Got Talent, and the Latin Grammy Awards. In this non-stop, high-energy performance appropriate for audiences of all ages, Recycled Percussion brings to the stage an interactive experience filled with comedy, music, thrilling staging, and, of course, brilliant drumming.
Media Sponsor: Leighton Broadcasting Winona
Hotel Sponsor: Gundersen Hotel & Suites
Buy Tickets
---
This performance was originally scheduled for Thursday, Feb. 10, but was rescheduled in coordination with Recycled Percussion (due to a positive case of COVID-19) for Wednesday, April 6. All season tickets, FLEX packages, and single tickets already sold will be valid for the rescheduled date. There will be no refunds issued at this time.For any questions, please contact boxoffice@viterbo.edu.