Fully online 30-credit program.
Through an individualized advanced-level, nutrition-care focus, the Master of Science in Nutrition Sciences program seeks to meet the growing need for advanced level practitioners while instilling an appreciation for interprofessional collaboration and education, along with an appreciation for lifelong learning. This program provides opportunities to achieve expanded roles in health promotion, disease prevention, and nutritional interventions in addition to professional leadership skills. The program prepares graduates with the advanced knowledge and skills to become progressive and innovative leaders in dynamic health care settings.
Program Information
With the dietetics industry requiring a master's degree for Registered Dietitian Nutritionist (RDN) roles by 2024, Viterbo University has been granted accreditation to offer an online Master of Science in Nutrition Sciences degree. This master degree is 30-credit hours, and is designed for the current RD to advance their expertise. This program may also be paired with the dietetic coordinated internship, which is required to be eligible to take the Registration Examination for Dietitians. Since the coursework is fully online, students can complete their coordinated internship anywhere in the country. Students who have already graduated from a didactic program in dietetics can also opt to only apply for the Dietetic Internship program.
Viterbo's Master of Science in Nutrition Science degree program prepares nutrition professionals to be innovative leaders in fields such as disease prevention, health promotion, and nutritional interventions. Program curriculum integrates critical thinking, scientific writing, and evidence-based practice in nutrition and dietetics, which provides a foundation for students to complete a research project in their specific area of interest or practice. Requirements for graduation include successful completion of 30 credits, including a research defense and presentation of a research project.
Viterbo's Dietetic Internship is open to students who have completed the knowledge requirements as defined by the 2017 Accreditation Council for Education in Nutrition and Dietetics' Standards of Education as part of a DPD program and who have completed a bachelor's degree.
Faculty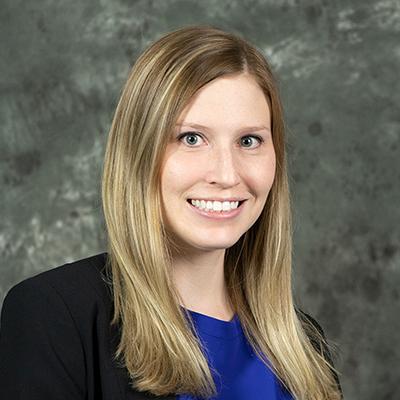 Program Director, Accelerated Coordinated Masters of Dietetics|Assistant Professor
Chair|Director, Dietetic Internship Program|Assistant Professor