Program offerings online and at the following locations:
Cedar Falls, IA
Cedar Rapids, IA
Des Moines, IA
Eau Claire, WI
Green Bay, WI
La Crosse, WI
Middleton, WI
Ottumwa, IA
Shenandoah, IA
West Allis, WI
Viterbo's graduate programs in education prepare graduates to be leaders in their schools and communities. Graduates recognize their obligation to engage in ethical decision-making. They are advocates for best practices in education, student centered instruction, and equity in education. Our graduates understand the importance of remaining current and relevant in educational practices and trends. Viterbo University will revolutionize your instructional practices and prepare you to be an agent for change.
Program Information
Graduate education programs at Viterbo University are designed to provide teachers with skills in reading, evaluating, and conducting classroom action research. Action research can lead to improved methods, sound evaluation, and new opportunities to learn, develop, hone, and practice skills that can be applied directly in the classroom. Viterbo's programs, however, look beyond professional knowledge. Viterbo faculty believe that personal growth and development, the questioning of values, and an appreciation for the mission of the teacher are also important elements of a teaching profession. Pride in and an appreciation for the importance of teaching are keystones in the Viterbo's philosophy and mission.
Our Stories
Graduate Programs in Education
Viterbo University's graduate programs in education prepare teachers using a global, ethical, and service oriented approach to empower the leaders of tomorrow.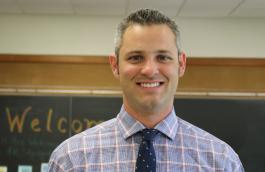 Reed Pecha '18
Viterbo seemed to be a perfect fit because as I was making my way into administration, I was also getting the education part of administration through Viterbo. It proved to be wildly beneficial for both my job and my program, as I was taking things from my program and applying them to my work."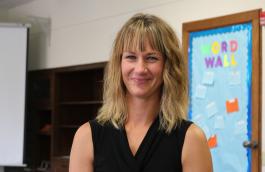 Jennifer Ditzman '18
In terms of taking the ideas and applying them to my practice, it happened with every single class that I took. As a department chair, I can tell you that even just this year, I have applied so many of the best leadership practices I've learned in my principal coursework directly to what I'm doing."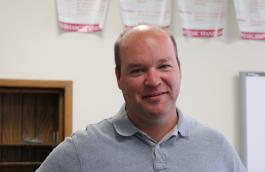 David Jordal '18
I never felt at any time it was like busy work. Exposure to new techniques, new innovations in classrooms, whether it's technology, or for my research I did a flip classroom. I don't think I even knew what a flip classroom was until I started or thought about that research. But I was trying to do something that applied to me and something that I thought would help."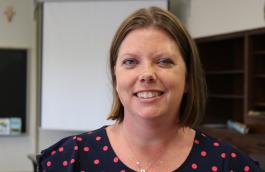 Crystal Brokopp '18
I felt like every class I took improved me as a classroom teacher but also helped me to see myself as a leader as I was developing my leadership skills. Every professor was so involved with who I was and they wanted me to grow in my leadership skills."