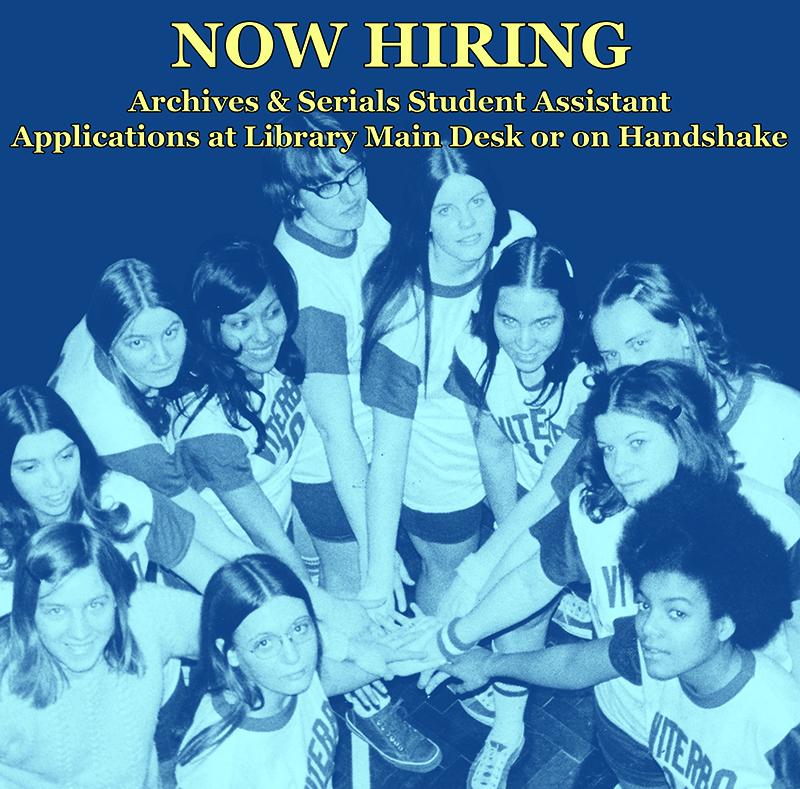 The Library is now hiring for an Archives/Serials Student Assistant position for the spring semester.
About the Archives: The archives preserves University materials of historical value and serves as an educational resource for administrative and scholarly research. Materials in the archives include photographs, campus publications such as the student newspaper and yearbooks, student research projects, video, audio, and more.
Archives Job Responsibilities: 
Preparing and writing metadata for digital files.
Assisting patrons with research.
Digitizing physical items.
Cataloging and housing physical items.
About Serials: Serials include academic journals, popular magazines, and newspapers.
Serials Job Responsibilities:
Processing incoming serials.
Shelving serials.
Gathering statistics.
Conducting inventory.
Shifts: Scheduled between 8 a.m.-5 p.m., Monday-Friday
Contact: Jason Skoog, jaskoog@viterbo.edu, 608-796-3262
Handshake: https://app.joinhandshake.com/jobs/8424969/share_preview