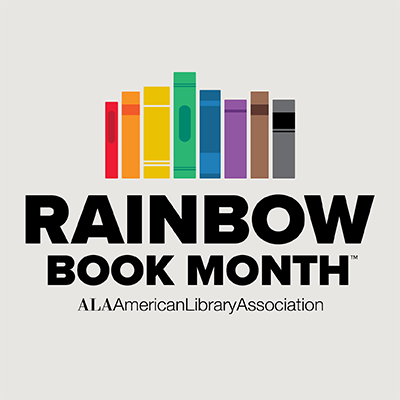 The American Library Association's Rainbow Book Month is a nationwide celebration of the authors and writings that reflect the lives and experiences of the lesbian, gay, bisexual, transgender, pansexual, genderqueer, queer, intersex, agender, and asexual community.   
June is also "Pride Month" a celebration of LGBTQ+ pride as opposed to oppression.  Pride month is held in June to commemorate the Stonewall Riots which occurred in June 1969 and are often considered the catalyst of the modern LGBTQ+ rights movement. 
Rainbow Book Month is especially important in 2022 given the upswing in book challenges and bans around the country targeting books written by or including LGBTQ+ individuals.  
Learn more and check out library resources at our Rainbow Book Month Virtual Display!